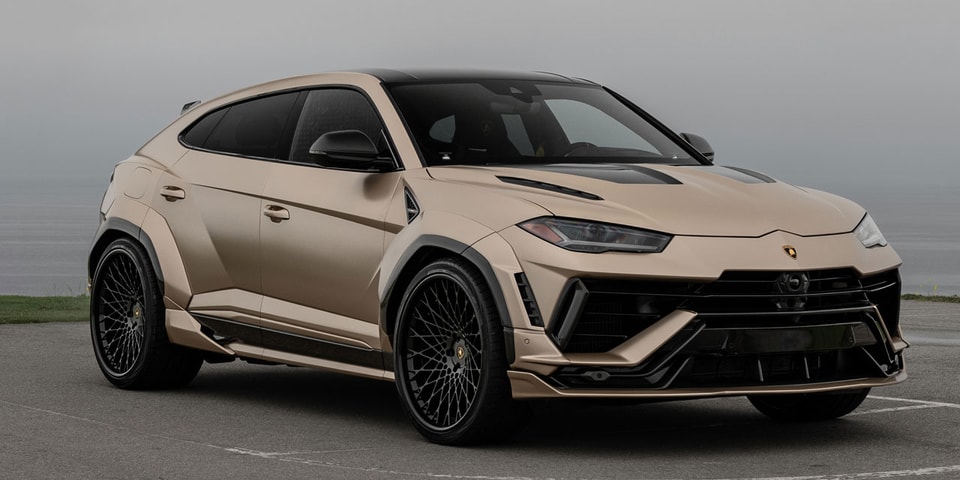 1016 Industries has introduced a limited-edition update for its Lamborghini Urus Vision 2.0 body kit.
The latest update sees the kit appear in a striking taupe-colored carbon fiber. A focal feature of the new kit includes a revised full wide-body flate package which adds 120 mm of height. Alongside this, the kit includes flare extensions, a new race hood and a redesigned roof spoiler.
"The Urus is a vehicle with incredible appeal to enthusiasts interested in a high-performance SUV that doesn't compromise," said 1016 Industries Founder and CEO Peter Northrop. "Our new Vision 2.0 for the Urus S and Performante offers clients everything that they have come to expect from 1016 Industries. In the creation of the Vision 2.0, 1016 Industries has elevated the design language of the Vision 2.0 to complement the aggressive styling cues of the new Urus."
The Urus Performante program comes in standard twill carbon fiber with a starting price of $31,225. On the other hand, Urus S configurations include twill carbon, forged carbon and FRP – ranging in price from $36,430 to $44,870.
Take a look at the limited-edition body kit in the gallery above.
In other news, take a first look at the Porsche Mission X concept.