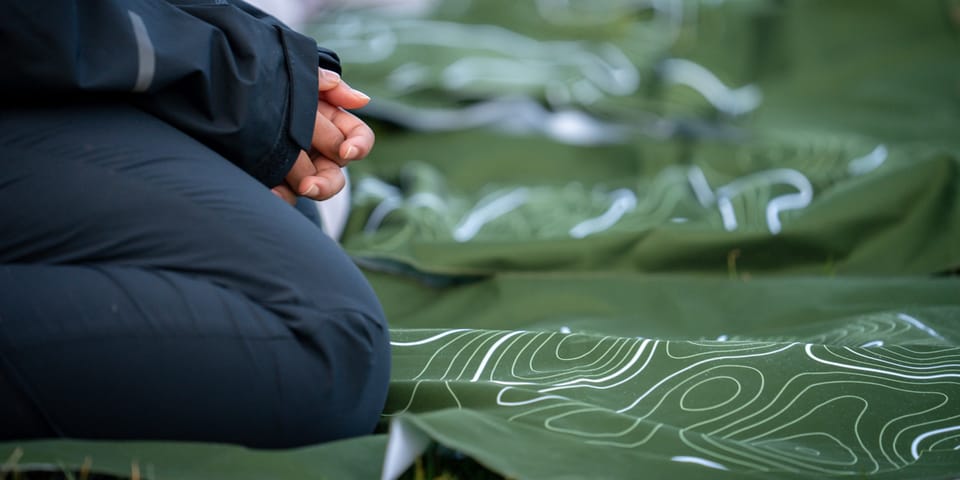 Though hiking is an outdoor activity that takes place almost entirely on public lands, it's also one that's long struggled with an accessibility crisis. Be it distance, cost or cultural climate, the great outdoors hasn't always been as welcoming as it could be — but several groups, organizations and brands are taking steps to combat that. adidas, more specifically its outdoor-focused adidas TERREX arm, is one of those brands, and it's teamed with UK-based sports retailer Wiggle and hiking group Muslim Hikers to create a unique prayer mat specifically designed for outdoor use.
Practicing Muslims pray five times a day — dawn, noon, mid-afternoon, sunset and evening — so the mat was designed to allow Muslim hikers to pray comfortably, no matter how remote the terrain they're trekking may be. Each mat features designs inspired by traditional Islamic art and topography and all are constructed of 100% polyester to make them lightweight, waterproof and durable. The parties have also installed signs that point in the direction of Mecca on popular UK hiking routes, so hikers always know the right direction to face when it's time to pray.
The first 100 adidas TERREX, Wiggle and Muslim Hikers mats will be donated to the Muslim Hikers organization, and further mats will be made available for purchase on the Wiggle webstore in April, each priced at £20 GBP. All proceeds will go to Wiggle's charitable partners.
To learn more about groups that are making hiking more accessible, see how Outlandish, a Brooklyn-based hiking store, is reclaiming the great outdoors for its community.