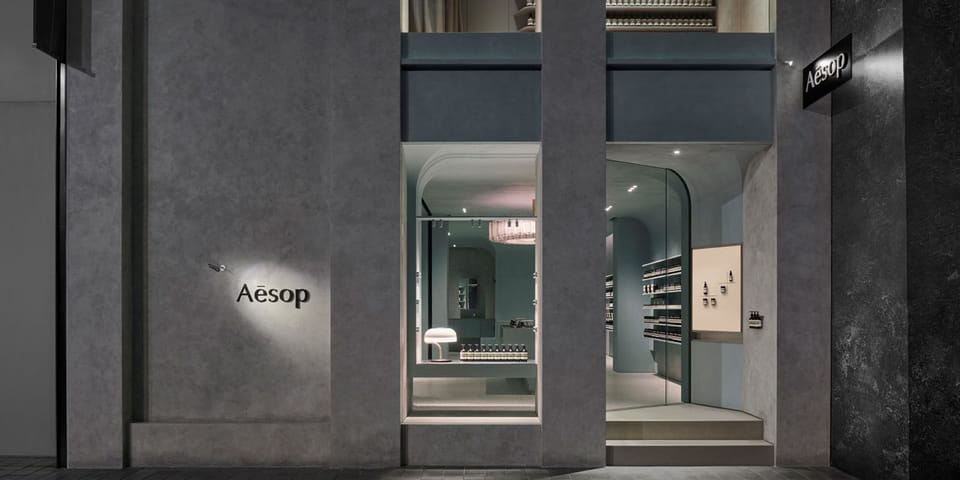 Earlier this spring, Aēsop revealed a new store in London's Canary Wharf. Now the Australian luxury skincare brand is expanding its catalog of design-savvy stores with a new location in Hong Kong's Causeway Bay. The new store rests in the Fashion Walk shopping center just a few doors from the brand's original location in the area.
Designed by the brand's in-house design team and MLKK Studio, who are longtime collaborators with the brand, the new space centers on retreat and reflection. To craft the space, the architects wanted to utilize materials and hues that reflect their memories of growing up in Hong Kong. Filling the contemporary space is cloud pattern board, which nods to its furnishing presence in 1970s and 1980s Hong Kong, reclaimed veneer floor mosaics and a pale blue ceiling.
Elsewhere the construction of seamless displays and sharp lines carve a feeling of tranquility that elevate the shopping experience. Take a look at the new Aēsop Fashion Walk location in the gallery above.
In other news, Assouline's first candle collection evokes the memories of travel.