Throughout the history of the Air Jordan 1, Jordan Brand has always tried to innovate. There have been numerous variations of this shoe at this point. Although not all of them have hit the same, they have at least been cool to see. Overall, the Jordan 1 remains a legendary show, and as a result, a lot of fans feel quite defensive of it. They want to see that legacy remain in tact, by any means necessary. So far, Jumpman has done of great job of making sure that this remains the case.
Subsequently, the brand is looking to do some big things this Winter. They are about to introduce a new women's exclusive silhouette, and it can be found below. This new offering is called the Air Jordan 1 MM High. With this offering, we get more materials that add quite a few layers to the exterior of the shoe. Moreover, you get a cool padded tongue that will definitely turn heads. Below, one will find the new "Coconut Milk" color scheme which is a clean and neutral model.
Read More: Air Jordan 1 Low "Sashiko Denim" Gets A Release Date
"Coconut Milk" Air Jordan 1 MM High
Firstly, the sneaker is covered in white leather as the base on the toe box and the side panels. Subsequently, we get multiple shades of beige throughout the overlays. These colors and shades work perfectly together and form a shoe that will appeal to a wide variety of tastes. This mixed with the unique take on the Air Jordan 1 makes this a great holiday-time release.
More Photos
According to Sneaker Bar Detroit, this unique new Air Jordan 1 MM High is going to be released in the Holiday season for $155 USD. Overall, this is a shoe that may be polarizing, but it is definitely unique. It is always cool to see new things come to such an iconic silhouette. Let us know what you think of this sneaker, in the comments section below. Additionally, stay tuned to HNHH for the latest news and updates from around the sneaker world. We will be sure to bring you the biggest releases from the biggest brands.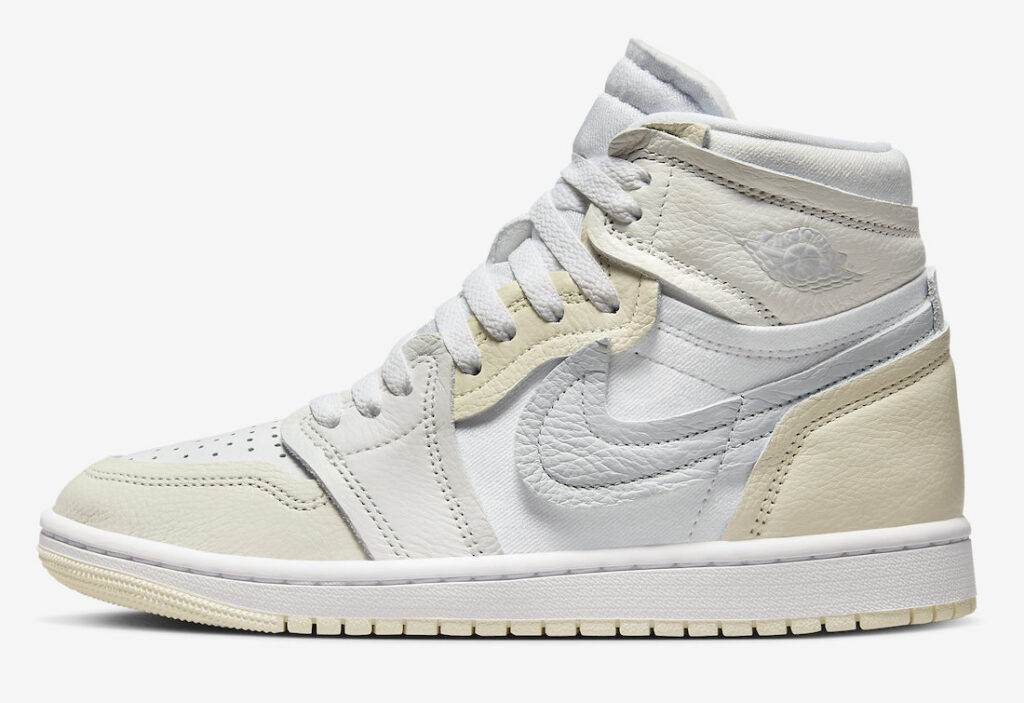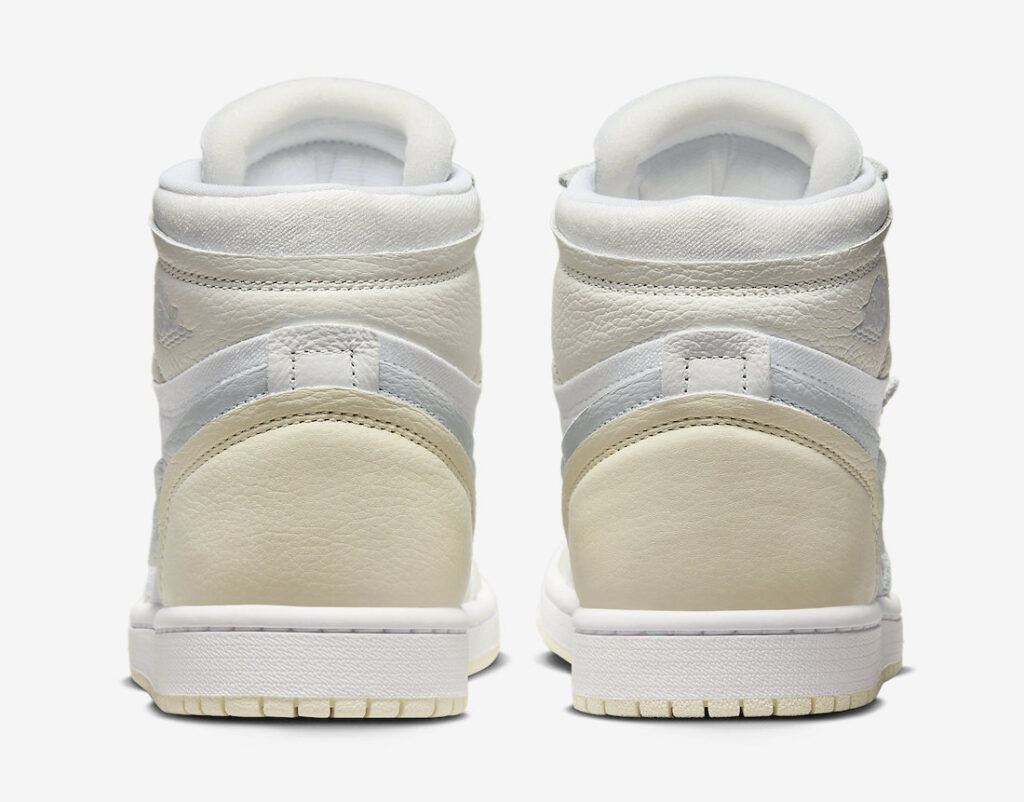 Read More: Air Jordan 1 Low "University Red" Detailed Look
[Via]