On July 31, Euphoria actor Angus Cloud passed away at 25. Cloud rose to fame on the HBO series, playing a character named Fezco. Fez was many viewers' favorite character due to his relaxed attitude – a large contrast to the rest of the drama on the show. Cloud's career took off after gaining his role on Euphoria through almost pure happenstance. He landed a role in a movie called North Hollywood, had been cast in some yet-to-be-released projects, and also appeared in several music videos. On the day of his passing, his co-stars and those who knew him shared tribute posts, celebrating his kind and genuine personality. To celebrate his career, we gathered seven of his character's best moments on Euphoria.
7. Season 2, Episode 5: "Stand Still Like The Hummingbird"
This is a brief scene from Angus Cloud's character on Euphoria, but it's still an impactful one. In this episode, Zendaya's character Rue goes to a variety of places in an attempt to escape going to rehab. One of the places she visits is Fezco's house. Fez tells her he can't sell her anything because he doesn't keep anything in the house anymore. He allows her to use his bathroom and offers any assistance he can. Rue searches the house anyway and goes through the medications Fez's grandmother is on. Her desperation saddens Fez, and her shoving him only makes him even more upset and disappointed. His ability to remove her from the house forcefully but without harm shows his care for her while also doing what needed to be done in the situation.
6. Season 1, Episode 2: "Stuntin' Like My Daddy"
Angus Cloud does not have a lot of dialogue in this scene of Euphoria, but that's what makes it so powerful. Zendaya's character, Rue, visits Fezco and while she is visiting, his associate Mouse comes over. Mouse is there to distribute to Fez but takes an interest in Rue. Fez says Rue is like a sister to him which causes Mouse to treat her in a predatory way. Fez tries to keep the situation as calm as possible as a gun is hidden beside him on the couch. Mouse coaxes Rue to try fentanyl, and she does in hopes he will leave her alone. Fez tells him he doesn't want Rue to try it, but Mouse ignores him and then forces him to pay for it. Fez remains calm throughout all of this. It's a moment where his subtle acting adds to the scene's intensity.
5. Season 2, Episode 3: "Ruminations: Big & Little Bullys"
For many people, this scene from Euphoria with Fez is their favorite due to the creative blend of situational and even physical comedy and irony. Cal, Nate's Dad, discovers where Fezco lives and parks in front of his house. Ashtray greets him, Fez's much younger brother, who is holding a shotgun. Cal ends up restrained in a chair and they confront him about why he's bothering them. Ashtray hits him with the stock of the shotgun multiple times as a result of frustration. Cal thinks Fez has something of his and makes some confessions. Fez shares he genuinely has no idea what Cal is talking about, and their mutual confusion is where the comedy comes in. Fez's friend Faye reacts to everything in the background, and her commentary adds to the scene's comedy.
4. Season 1, Episode 7: "The Trials & Tribulations Of Trying To Pee While Depressed"
This scene from Euphoria is a setup for something else that happens with Cloud's character in our list. Fezco, who works at the gas station, speaks to Nate directly about other events on the show. Nate, as his character often does, tries to take control of the situation and establish dominance. Fez is unphased and reiterates his point by directly saying he will kill Nate if he continues what he's doing with the other characters. Many viewers praised Fez's ability to maintain control of the situation while remaining calm and not stooping to Nate's level. There's also a small dose of situational comedy and irony, with Fez telling Nate the total for his purchase directly after saying he will kill him.
3. Season 2, Episode 8: "All My Life, My Heart Has Yearned For A Thing I Cannot Name"
Among the chaos of Euphoria, Fezco was given several wholesome scenes. Many, if not all of them, included the character Lexi. Viewers of the show celebrated these scenes for how intimate and drama free they were. In this scene, the two of them simply have a wholesome conversation about their future plans, interests in life, and how they view human connections. The scene is creatively edited to show them talking over the course of several days. Their outfits and activities change, but they remain talking on the phone together. This shows how the two bonded over time and were able to connect despite all the chaos around them. It's a moment where Fez's character exists far outside of the drug dealer persona as we see who he is as a person – specifically, a person with a heart.
2. Season 2, Episode 6: "A Thousand Little Trees Of Blood"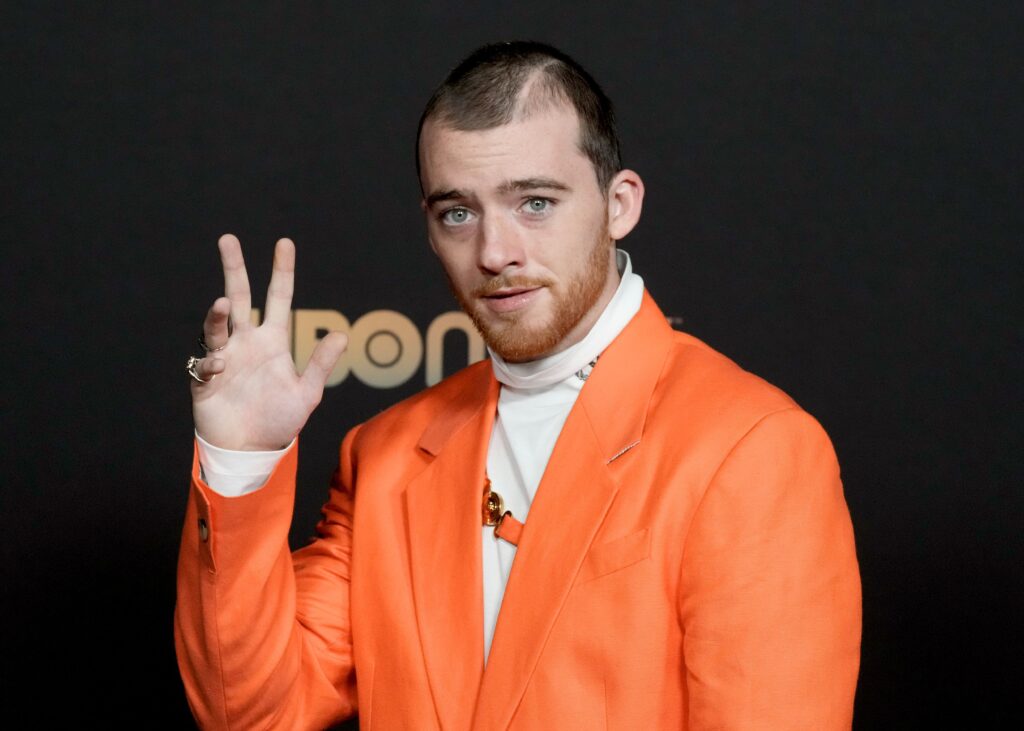 Euphoria is a show where other media is sometimes mentioned, and Angus Cloud's Fezco is one of the characters who do this most. Moments like this help the show feel like it truly is happening in the real world despite the artistic cinematography and Rue's presence as an unreliable omniscient narrator. In this scene, the two characters bond over the movie Stand By Me, which Fez shares is one of his favorites. Hearing this was surprising to not only Lexi, but viewers of the show, too, considering Fez's background. They watch the movie and sing the title song from it together. They also hold hands briefly during this moment. Fez says that the song "goes hard" is a moment that shows how he and Lexi have a connection that separates them from all the other characters.
1. Season 2, Episode 1: "Trying To Get To Heaven Before They Close The Door"
This is many viewers' favorite moment from Fez on Euphoria. It's also the payoff and follow-up to another scene on our list. While no "perfect" characters exist in Euphoria, some are worse than others. Seeing these characters get what's coming to them was satisfying for many viewers. With this scene being in the Season 2 premiere, viewers got something they had wanted for a long time right out of the gate. Party scenes on Euphoria often have pivotal moments, and this was one of the biggest ones. Fez physically confronts Nate, who, again, is many viewers' most hated character. Fez hits him in the head with a bottle and punches him multiple times. Viewers felt this was what Nate's character deserved considering all the harm he had done to other characters on the show.
What were some of your favorite moments with Fezco on Euphoria? Let us know in the comments section.
[via]