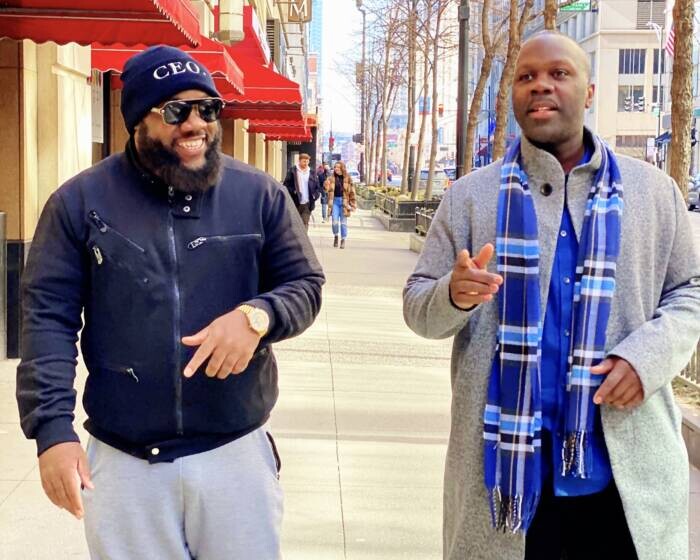 Martin Luther King Jr. reminds us to walk in the creative light of altruism or the darkness of destructive selfishness. Basically, what are you doing for others? Philanthropy is about devoting your resources and time in a cause that you believe in- to make a positive difference in the world. Antoine Sallis, otherwise known as Antoine The Credit Genius insists that it is not always about making money but also imparting the lives of people with good vibes. He is the founder and current president of Pacc 10 Exotics (pacc10exotics.com) & Rapid Credit Boosters. The establishment repairs the credit of its clients and shows them what is possible with a good credit profile. This is precisely what Antoine Sallis is offering to Do or Die, the longtime hit group that has topped the hip hop music charts.
Do or Die is made up of Belo Zero, and AK, creatives who made a name for themselves over the last two decades. Their rise to prominence inspired younger generations of hip-hop artists to pursue careers in the music industry. However, most of their fans do not know that Do or Die has actively been doing philanthropic activities to improve the welfare of people living in Chicago.
Antoine Sallis was contacted to offer financial advice on how the group members could restructure their credit profiles and leverage it for mortgages. The objective, to get funding that would enable them to turn the impoverished sections of Chicago into newly renovated low-income properties. By tearing down the old projects and rebuilding affordable housing structures, many people with low-income will be able to live under a roof. Similarly, Sallis showed them how tradelines function both as authorized and primary users. He assisted the duo to erase unnecessary data in their credit profiles and taught them the fundamentals of funding in large projects.
"I grew up listening to Do or Die and Twista, I dreamed of rapping with them one day. I guess God had other plans," attests Antoine Sallis. The chance to work with these prominent personalities could not be turned down. Antoine Sallis understood the cause that they were pursuing and wanted to be part of it. Philanthropy has been the core basis of his operations as a credit genius; he simply wants to see more people financially independent and free. Do or Die is about to change the lives of many people through this project; Sallis wants to be part of this historic feat.
Music will continue to bring people together, even during challenging times. Do or Die is set to tour the United States with Twista, as soon as the COVID-19 pandemic diminishes. They have recently released a new album titled The Pass-Out.
Click on the link to sample some of their tracks: https://rapsource.net/digital/do-or-die-the-pass-out/