Atlanta-based rapper Baby Swerv has been making waves in the hip-hop scene with the recent release of his debut album "Monster Off Pain". The album, which showcases his unique style and lyrical prowess, garnered an impressive 80,000 streams on its first day of release.
Despite being an unsigned artist, Baby Swerv is already catching the attention of major record labels who are vying to sign him. With his undeniable talent and growing fan base, it's only a matter of time before he finds the perfect label to take his career to the next level.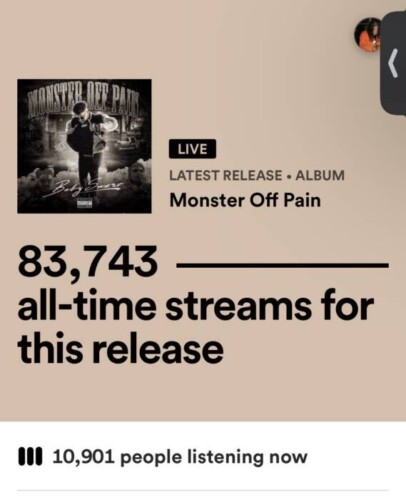 But Baby Swerv is no overnight success. He has been honing his craft for over eight years and has a plethora of other projects in the works for this year. Fans can expect even more great music from this rising star.
With his raw energy, introspective lyrics, and unique sound, Baby Swerv is definitely an artist to watch out for. It won't be long before he becomes a household name in the rap world.
© 2023, Tedfuel. All rights reserved.