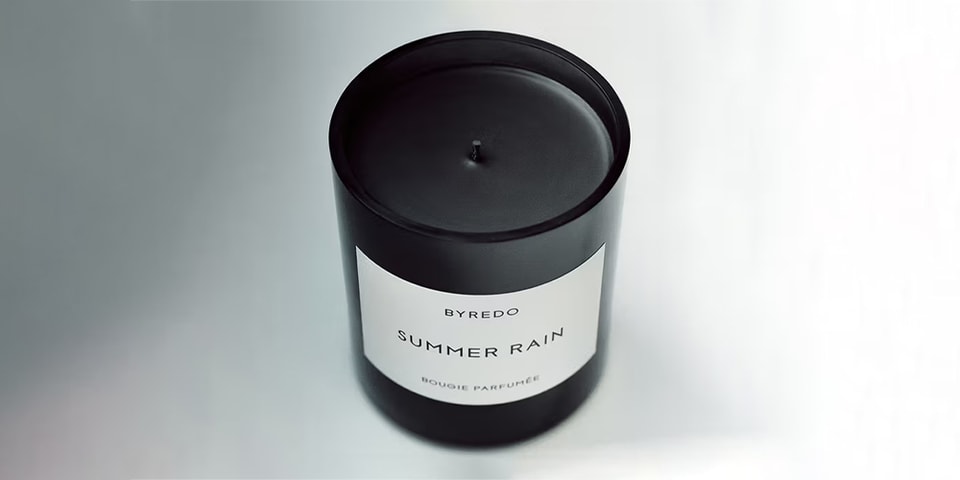 Byredo has launched "Summer Rain," the latest addition to its scented candle series.
Described as a "rainy parenthesis on a hot day," the cathartic fragrance includes fresh notes of basil and spearmint to counterbalance the humidity as well as fig and sparkling ginger to paint an image of vibrant greenery. For a final touch of vitality, Tonka beans and sandalwood evoke reinvigorated earth following a period of cooling showers. The vegan black candle can be found in a refillable matte-black glass jar with the brand's classic minimalist labeling.
"A dash through the downpour. Falling raindrops warmed by the sun. The restorative power of nature. Summer Rain is a slate wiped clean, ready for a new day," writes Byredo.
Byredo's "Summer Rain" candle retails for $94 USD and is available via the brand's website.
In other news, UNDERCOVER unveils new RECORD photobook.