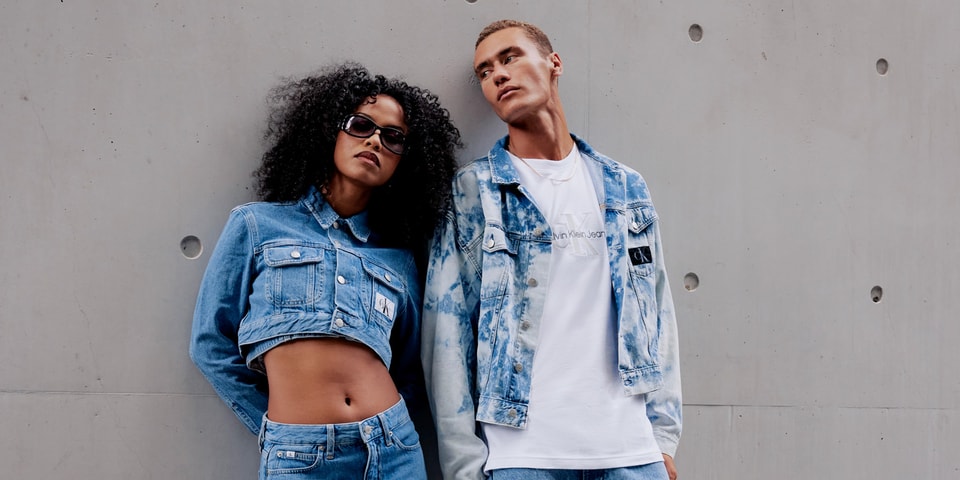 Calvin Klein has just unveiled its denim and footwear campaign, offering an inside look at what the iconic fashion brand has in store for Fall '23. The new collection is centered around youthful and authentic denim, the brand's signature staple that continues to attract loyal fans and new followers. Additionally, Calvin Klein also puts a renewed focus on essential footwear for the season, delivering timeless classics that are extremely versatile and reflective of the brand's aesthetic.
For decades, Calvin Klein's designer denim has been worn by some of the most influential names in pop culture such as Brooke Shields, Kate Moss, Mark Wahlberg, Justin Bieber and Lara Stone. The fashion house has also pushed the envelope with its memorable denim-focused campaigns that were considered provocative and ground-breaking during the '90s.
[embedded content]
For Fall '23, Calvin Klein's men's and women's range offers new shapes and graphics ideal for a number of everyday uniforms. While slim-fitting pieces have been the brand's core offering, more oversized silhouettes now feature modern, fluid looks. Fashion fans will be delighted to see tried-and-true CK pieces such as mini skirts and cropped denim alongside baggy jeans and relaxed jackets.
Calvin Klein is also taking a fresh approach to its footwear lineup. Inspired by Gen Z's retro and contemporary inspired looks, the brand offers designs that boast versatility. From sneakers and boots to slip-ons, the latest styles can be seamlessly worn with subtle outfits or more statement-making ensembles. Essentially, Calvin Klein's Fall '23 campaign takes inspiration from Gen Z's colourful and energetic lifestyles. Gen Z is always on the go and unafraid to take risks, which means they're keen on creating looks that not only make a statement but reflect their imaginative personalities. Calvin Klein has always been a proponent of youth culture and style, and this season is reflective of both youthfulness and playfulness with daring shapes and vibrant colours. More experimentation with mineral dyes and textured fabrics also reflect the season's spirited vibe.
[embedded content]
Calvin Klein continues to be synonymous with '90s style which has attracted more younger fashion enthusiasts who gravitate towards retro and vintage outfits. However, the brand's evolution towards innovation has made it more than just a jeans and sneakers brand. Calvin Klein, for Fall '23, is about making an impactful statement, the same way today's youth choose to express themselves with creative, colourful looks.
Get your Calvins footwear and denim now via the official Calvin Klein website and at select Calvin Klein stores now.