The notoriously open rapper Cardi B is clearly terrible at keeping secrets. During a lengthy NY Times profile of her first Met Gala, Cardi accidentally dropped the gender of her unborn child.
Opps!
Baby Bardi
Source: Instagram @iamcardib
Per NY Times:
ďExtremely heavy,Ē is how Cardi characterized her outfit. ďThe beading is just crazy, and then,Ē she said, cradling her midsection, ďshorty weighs three and a half pounds.Ē

This news was met with laughs of delight from those assembled. ďShe do,Ē said Cardi. ďShe do weigh three and a half pounds. Thatís pretty good for seven months, right?Ē she asked, looking around. ďBecause I was born five pounds.Ē
Dolly Faibyshev, the author of the article, got this info before the Met Gala had even started, interviewing the Invasion of Privacy artist as she dressed for the annual event. While the mommy-to-be was on the red carpet outside of New York's Metropolitan Museum of Art, she slipped again.
During a chat with ET's Keltie Knight, Cardi shared her excitement about her pregnancy. After being asked about her baby's kicking, the 25-year-old responded, "Oh, she wants to fight me!"
"[My dress weighs] about 30 pounds plus baby. It's okay, though. I used to walk up the project stairs," she added.
Mommy-to-be
Of course, Bardi Gang was already expecting a baby girl. Absolutely no one missed Cardi's younger sister, Hennessy Carolina, slipping the baby's gender into an Instagram post.
About a month ago, 21-year-old Hennessy found herself so excited about being an aunt that she took to social media to give her older sister a sweet love note. While Hennessyís original Instagram post ó which came close on the heels of Cardi revealing her pregnancy on Saturday NIght Live ó was riddled with slip-ups, the star corrected the caption, taking out any references to the babyís gender. However, The Shade Room had already screen shot her mistakes.
ďA baby is truly a blessing from God,Ē Hennessy began. ďI know how much you always wanted to be a mom!Ē
After writing how excited she is to welcome a new edition into the family, Hennessy said, ďIím going to be able to hold baby you and give her all the kisses and hugs.Ē ďIím passing my daughter crown down,Ē the star added.
In the corrected version of the post, Hennessy changed the caption to read: ďIím going to be able to hold ur baby and give the baby all the kisses and hugs! your pregnancy is mines we pregnant canít believe weíre having a baby!Ē
Lots of Love
Credit: Dimitrios Kambouris/Getty Images for NARAS
Not that fans minded the mistake. Tons of supporters filled the comment section with nothing but love and well-wishes.
ďCongratulations to you all!! Cardi is going to be an amazing Mom!! I wish her the most easiest pregnancy without one complications!! Canít wait to see the beautiful addition to the family!! Congratulations again!!Ē one fan wrote. ďYou told us the gender of the baby Hennessy before you changed it but so excited,Ē added another.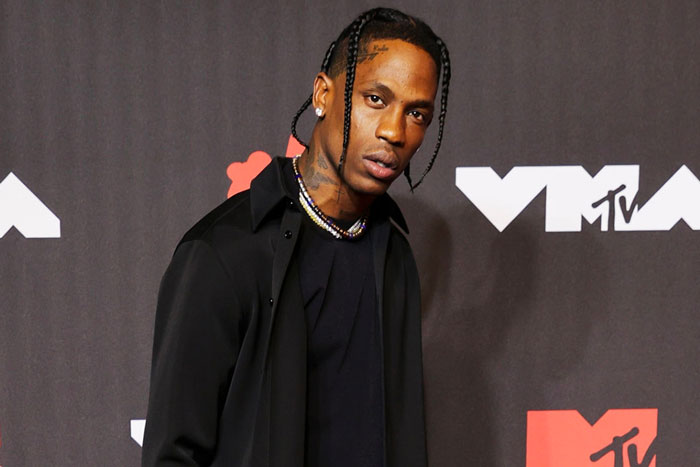 Travis Scott Resurfaces for First Time Since Astroworld Tragedy