As we commemorate the 50th anniversary of hip-hop this year and the upcoming Juneteenth holiday next week, we are introducing you to a few fun new recipes from Pronghorn's powerhouse portfolio of Black-owned and led spirits brands for coverage consideration.
Reminisce to Missy Elliott's iconic 2001 classic by sipping the bespoke "Get Ur Drink On" cocktail or toast with your fellow Rihanna, Jay-Z and Ye fans with "Rum This Town."
Pronghorn is co-founded by Dia Simms, CEO of Lebron-invested tequila brand, Lobos 1707/former President of Combs Enterprises and led by CEO Jomaree Pinkard dedicated to propelling the next generation of Black entrepreneurs, leaders, and small business owners within the spirits industry. Through investments, industry talent pipelines, and mentorship programs, Pronghorn continues to near its mission of creating 2.4 billion in economic value for the Black community by 2032. 
Pronghorn is home to premier brands like renowned R&B artist Ciara's Ten to One Rum, Texas' first Black woman-owned tequila, Ego Tequila, the nation's first only Black-owned farm distillery, Delta Dirt Distillery,  2021 silver award winner for best domestic vodka, Island Jon, and cultural disruptor TCapri Tequila founded by Tiffany Capri Hainesworth – the African American woman to solely own her own tequila brand.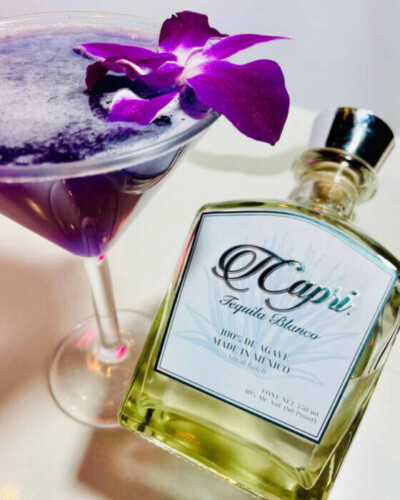 TCapri– The Purple Paloma
2 ⅔ cups 

TCapri

 Blanco Tequila

2 â…" cups Pineapple Juice

1 cup lime juice

1 cup water
5 tbs Hibiscus Syrup

1/2 tsp salt

10 oz

 Sparkling water (More or less, to top off individual servings)
In a large pitcher, stir together the grapefruit juice, lime juice, water, and agave

.  
Stir in the tequila and salt. To serve, fill glass with ice, pour and top 

with of

 sparkling water. 

Garnish with lemon twist.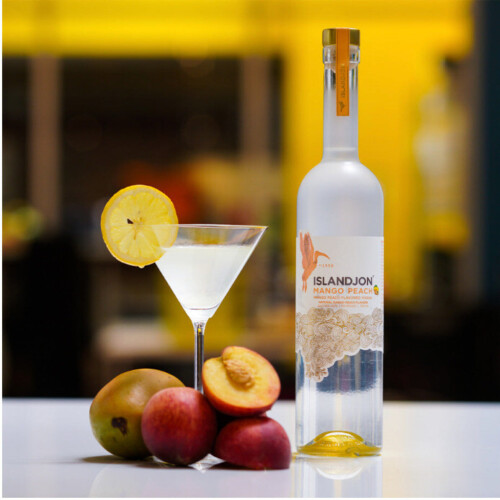 Island Jon–Get Ur Drink On
4 ⅔ cups Island Jon Mango Peach Vodka

1 â…" cups. Hibiscus Syrup
1 â…" cups Fresh Lemon Juice
Add all ingredients to a shaker tin. Shake vigorously. Strain into Rocks glass with. 

Garnish with lime wedge.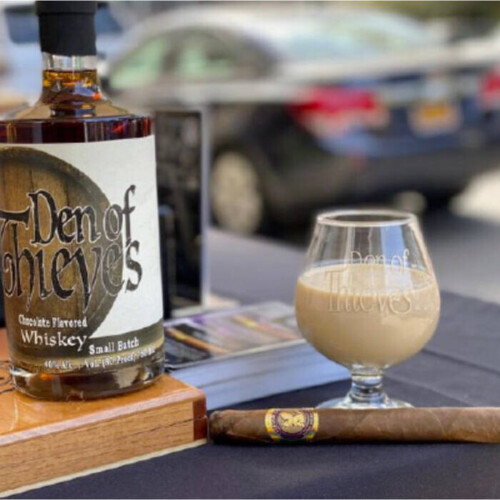 Den of Thieves – Five Elements of Hip Hop
4 â…" cups Den of Thieves Chocolate Whiskey

2 â…" cups Sweet Vermouth

1 tablespoon Hella Mexican Chocolate Bitters

1 â…" Maraschino Cherry Juice

Garnish:Â 

Pirouline

 Rolled Wafer (

vanilla/chocolate)
In a large pitcher, combine the whiskey, vermouth, 

bitters

, cherry juice. 
To serve, stir 

2 ounces

 per sample with ice and strain into chilled cocktail glasses. 

Garnish with maraschino cherry Juice
Garnish:Â 

Pirouline

 Rolled Wafer (

vanilla/chocolate)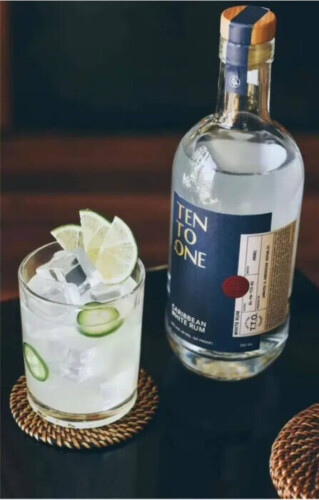 Ten to One – Rum This Town
4 ⅔ cups Ten 

To

 One White Rum

2 â…" cups Fresh Lime Juice

2 cup oz Simple Syrup

Garnish: Lime
Add the ingredients to a cocktail shaker with ice cubes

, 

shake well

Strain into a chilled cocktail glass

Garnish with lime wedge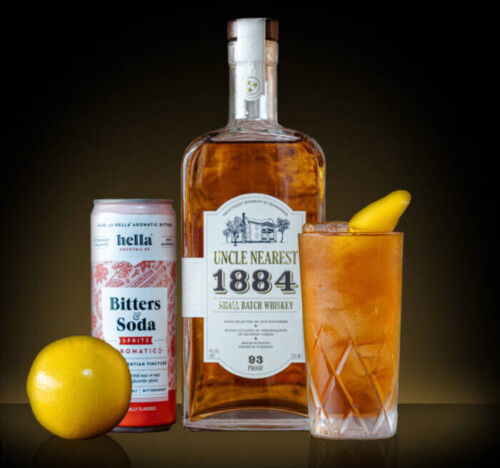 Hella Cocktail Co – Ghost Ride the Whip (Mocktail Option)
3 oz Hella Bitters & Soda Aromatic Spritz

Garnish: Grapefruit peel
Add Bitters & Soda to the top

Garnish with grapefruit peel and paper straw
© 2023, Seth "Digital Crates" Barmash. All rights reserved.