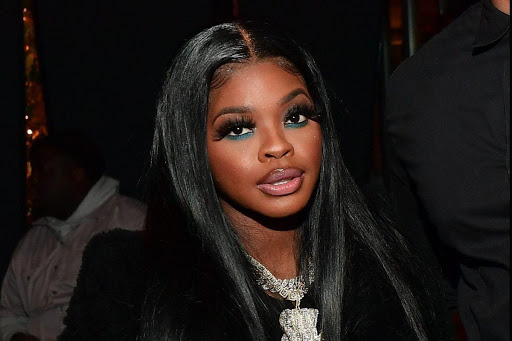 In the presidential elections of 2020, City Girls' JT would like to vote, but because she is a convicted felon, she is not able to do so.
"As a felon, I feel our votes should still count. I mean I do still live here in America & pay taxes as well," JT tweeted on Tuesday (Sept. 29). However, in response, many fans have stated the options that felons have to cast ballots, leading her to clarify what she meant.
"You guys, (I) can not vote!" she wrote in a follow-up tweet. "Thanks for all the pointers, but I'm not allowed to this election. All other felons look into what option is best for you in your state! I apologize if y'all understood me wrong."
A few of her followers agreed with her.
"We completely agree," the ACLU penned in a tweet. "Currently, SIX MILLION Americans are unable to vote because they are incarcerated, completing probation or parole or have a past felony conviction. Our right to vote shouldn't be taken away."
"I did 10 years flat from 2009 to 2019 starting when I was 19, and I wish I could vote, and I wish I had the opportunity to find a job because it's been hard for me to find employment very hard," one user tweeted, adding, "When u a felon, a lot of shit is off the table."
In the year 2018, JT turned herself into Florida's Federal Correctional Institution in relation to fraudulent credit card charges and thus, served two years of jail time. In October 2019, she was released to a halfway house, and then early this year, she was freed from federal custody.
To help felons in Florida recover their voting rights, LeBron James and his More Than A Vote organization have been working proactively. According to reports, they raised $100,000 for the Florida Rights Restoration Coalition in order to help pay off the outstanding fines and court fees of former felons, to help them vote in November.