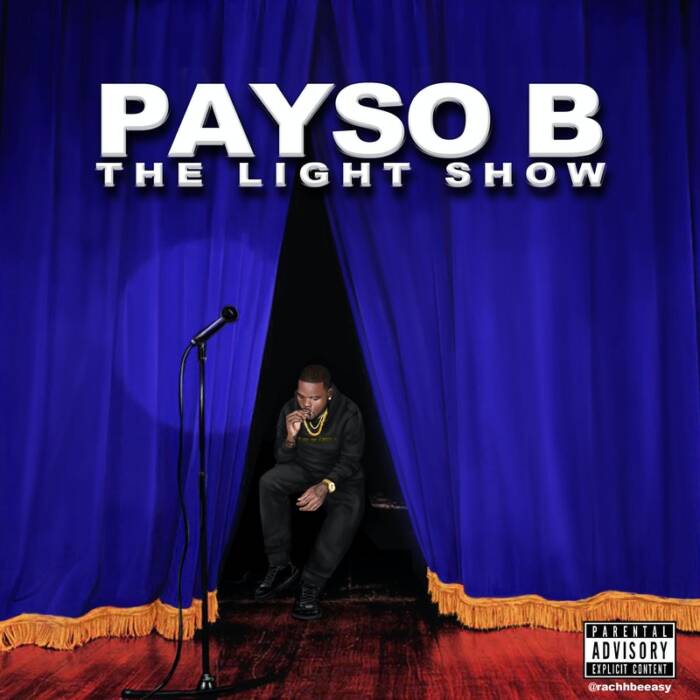 Today West Coast rapper Payso B delivers his new album, The Light Show, after diligently working on the project since the start of COVID-19.
Completely produced and engineered on his own, Payso B raps his way through tracks like "Win" and "Faith," which earned him critical acclaim on the who's who of rap blogs and websites.
First gaining notoriety in his late teens as part of California based "Jerk Movement," Payso B has continued to remain a staple on the Los Angeles rap scene producing for a host of artists including Ray J. Leading the way with several mixtapes hosted by DJ Mustard, Dre Sinatra and DJ Carisma, Payso B has become one of LA's most well-respected artists.
Known for his Platinum production work on the Finatticz track "Don't Drop That Thun Thun," Payso B says his new work is a return to his original sound with a 2020 twist.
Some rap fans may also remember Payso B from his cameo in the Streets of Compton documentary with The Game which was co-produced by Wack 100. Payso B being well known in the streets and the music industry was picked to be featured in the three hour documentary mini-series which aired on A&E and Lifetime.
"I kind of came up in the YG/DJ Mustard's era and I really helped make that whole jerk movement sound, that's what I was really a part of, so I'm going to give the people what they want. I'm one of the originators of that sound, so I'm gonna still hit them with that sound and I'm gonna still hit em with that real shit, but this that shit they want."
Filming a video for every song on the project Payso B traveled from Los Angeles to New York, to Washington D.C. and back again. Crip-walking his way across the country and even stepping all over Black Lives Matter Boulevard in Washington D.C. across from the White House, Payso B has truly stepped outside of his world to give every rap fan a piece of Compton California.
Stream The Light Show now.