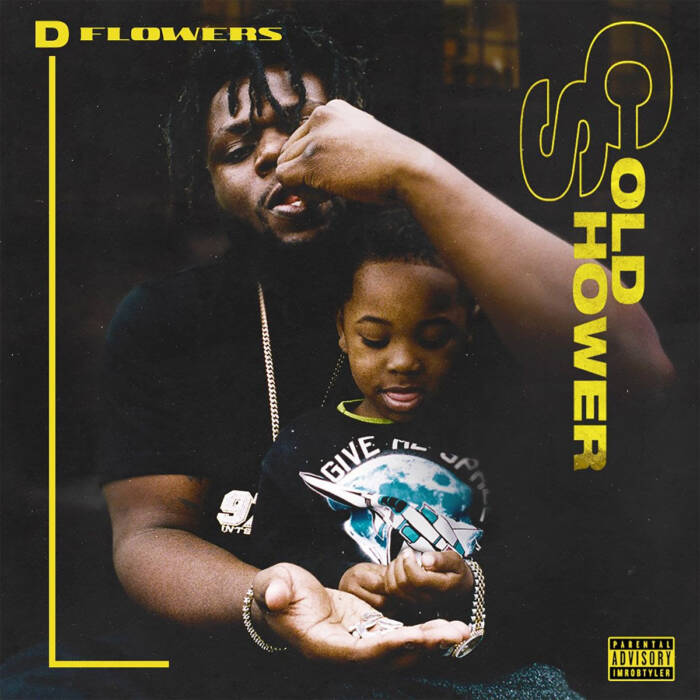 D Flowers continues his ascent to stardom with a new single and accompanying video "Cold Showers". The track serves as the follow to his recently released track "She Fleek," which is rapidly approaching a quarter million views on youtube. The video for "Cold Showers" cuts between scenes of a young child finding a way to make it by and D Flowers roaming the very streets he grew up in as that child. Towards the end of the video, D Flowers takes the young child under his wing, and tosses a stack of money, alleviating the stresses of not having any.
"I swear to God I'm tired so tired of taking cold showers, drying off with no towels"
On "Cold Showers," Flowers portrays the hardships he endured as a young child growing up in the city of Houston. The title of the track, "Cold Showers" directly refers to the poverty stricken realities many inner city kids unfortunately have to face. From missing utility bills and having your warm water cut off, to having to steal, because you don't have enough money to pay for food, D Flowers welcomes us into a glimpse of his past.
However, these trials and tribulations are not permanent. As a successful Hip-Hop artist, D Flowers found a path that uprooted him out of poverty. He now uses this platform to tell his story, and inspire others in similar situations. The Houston native is currently signed to the independent record label, Stomp Down, which is based in and operates in Texas. Having previously been featured on Maxo Kream's "Go" as well as Sauce Walka's "Drivers license", D Flowers aims to continue to expand the legacy of Houston rap music heralded by the legends before them like DJ Screw, Bun B, and Slim Thug.
About D Flowers:
instagram | twitter | soundcloud
Amidst a strong new wave of artists coming out of Houston, few are as rooted in their identity as D Flowers. Being one of the first artists signed to Texas independent label Stomp Down, the "one of one" talent has become a force in his city, known for bellowing, high-octane vocals and a knack for inventive flows.

Beyond the music, Flowers makes it clear that he represents two things: poverty and the ability to overcome poverty. His unique approach to hip hop fused with his strong identity are already beginning to stand out. Houston is on the way up, and Flowers is among the leading factors.

After a run of buzzing singles released over the last two years, D Flowers is currently looking towards his debut project. He wants the upcoming release to represent who he is and where he's from, much like his newest singles do today.
Please find links to D Flowers new track and video for "Cold Showers" below:
D Flowers – "Cold Showers"
Watch | Listen