No Tap, also known as Real Water No Tap, is a rising artist who has embarked on a musical journey with a unique blend of genres and styles. Previously recognized as Yung Broz, he has been honing his skills as a rapper and freestyler for over a decade, even though no official releases were made under that name. While some still refer to him as Dan or by his last name, Islas, due to the distinctiveness of his real name, Daniel Islas, he has chosen No Tap as his stage name to redefine his music career.
Born in Fort Lauderdale, Florida, No Tap spent his formative years in Palm Beach County, particularly in Delray Beach. However, due to his infant brother's passing, at age six it led to No Tap's parents to relocate to Savannah, Georgia, which became the city that played a significant role in shaping his identity. While people from Florida consider him a product of Savannah, his accent, demeanor, and deep-rooted passion owe much to the city. His experiences in both South Florida and Savannah have exposed him to diverse cultures and music, reflecting his creativity and versatility across different styles and genres.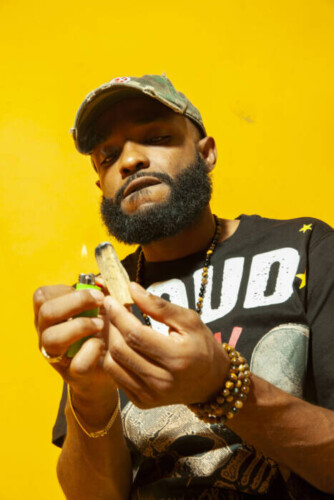 No Tap asserts that he is in the process of creating his own genre, soon to be recognized as REAL WATER. The concept behind this genre is centered around producing clean, conscious, and authentic hip-hop music. While his primary focus remains on hip-hop, he explores other genres such as reggae, reggaeton, R&B, and is open to experimenting with country music infused with a hip-hop twist. He is not one to shy away from opportunities in pop or rock music, provided the right beat selection and creative energy align.
Influenced by his upbringing, No Tap's musical roots can be traced back to his mother's love for Tupac and Juvenile, who topped her playlist and continue to resonate with him to this day. However, it was Camoflauge, a native of Savannah, who made a profound impact on his young mind. Witnessing Camoflauge's rise to fame and tragically witnessing his demise at the age of 12 left a lasting impression on No Tap. As he entered adolescence, Boosie and Webbie became integral to his musical journey. Looking back, No Tap acknowledges the influential impact of artists such as Camoflauge, Juvenile, Boosie, Tupac, Plies, Jeezy, with honorable mentions of newer artists like Rod Wave, Lil Baby, and MO3.
No Tap has recently released two singles, "Mo Money Than Me" and "Libation," exclusively on YouTube, both of which will be featured on his upcoming debut album, "Fresh Off The Rocks Vol. 1." Additionally, he has a single titled "They Died" available on all platforms, accompanied by a visual on YouTube. This emotionally charged song pays tribute to loved ones who have passed away, offering a glimpse into No Tap's personal experiences. Furthermore, he has scheduled another music video shoot on May 20th for the song "Bad Dreams," also from the album "Fresh Off The Rocks Vol. 1." This highly anticipated album will comprise 16 songs, allowing listeners to delve into No Tap's life and gain a detailed understanding of the gritty street life in Savannah, Georgia, while delivering conscious, relatable, and profanity-free lyrics.
No Tap showcased his talents at the Daffin Park in Savannah, Georgia, during the Juneteenth festival in 2022. He also graced the stage at the Beach Institute African American Cultural Center for a Kwanzaa celebration on December 29th, 2022. Although he intentionally turned down performance opportunities during that period to focus on finishing his album and creating content, No Tap is now preparing to perform at the Atlanta Who's Got Talent showcase at Premier Lounge in Lithonia on May 26th. He's booked to perform on Tybee Island on June 17th and June 18th for the 3rd Annual Celebration of Freedom and Unity for Juneteenth. Also he has a  performance slot booked for July 6th at the 3rd Annual Indiefest in Atlanta as well.
Instagram: https://instagram.com/realwaternotap
Twitter: https://twitter.com/realwaternotap
Youtube : https://youtube.com/@realwaterrecords
Linktree: https://linktr.ee/realwaterrecords
Video (Mo Money Than Me): https://youtu.be/8P9uuPRAaMc
[embedded content]
© 2023, Logan. All rights reserved.