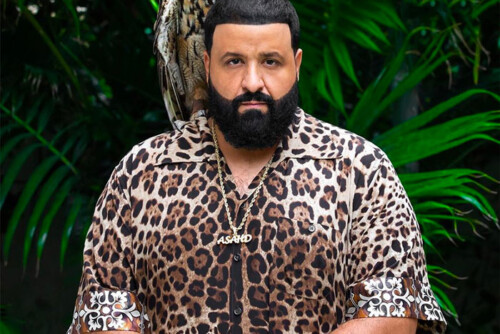 Major key alert!
DJ Khaled is readying his 12th studio album, "Khaled Khaled!" Recently announced, Khaled shared a video trailer that included highlight clips of his life and career. From live shows, winning his first Grammy, and even getting as personal as the birth of his sons, check it out below.
Khaled, in all caps, gave the ultimate shoutout to God, before proclaiming that he's officially in "album mode." He also drops the keys, of course, and revealed that his sons, Asahd and Aalam, are named as executive producers of the albums! Get those royalty checks young kings.
View this post on Instagram

MY 12th STUDIO ALBUM 🤲🏽 GOD IS THE GREATEST ALBUM MODE 🔑😤 THE 2 🦉🔑🔑 ARTWORK 🖼 UP NEXT! NEXT POST ! KHALED @champagnepapi EACH 🔑 LEADS TO THE NEXT 🔑 TELL A FRIEND BRING A FRIEND 😁 EXECUTIVE PRODUCED BY ASAHD AND AALAM @wethebestmusic @rocnation @epicrecords
© 2020, MariaMyraine. All rights reserved.