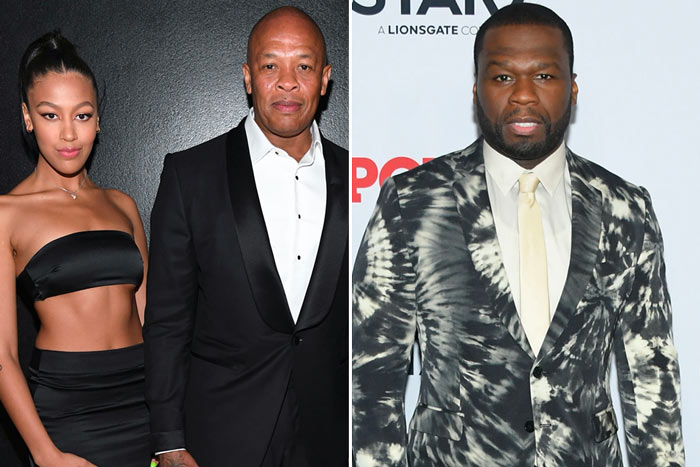 50 Cent has taken his trolling too far.
And Dr. Dre's daughter, Truly Young, has had enough! In response to 50 making a mockery of his parents' highly-publicized divorce, Truly responded to Fif in his comments. If you've been following the news, Truly's mother, is reportedly seeking $2M from her husband, Dr. Dre — $2M a month, to be more specific.
"These bitches be crazy how do you even ask for 2 million a month," commented 50 in his IG Story. 
Truly got a hold of the post and was quick to respond to the Hip Hop troll.
"Haha.. coming from an ugly, washed up, early 2000s rapper who filed for bankruptcy and is only envious of my family's wealth and lifestyle. Have fun spending the rest of your savings on steroids. F**k you." Truly didn't stop there, however, as she quickly took to her IG Story to call 50 "disgusting and vile" for being misogynistic and straight up disrespectful. 
"The blatant misogyny and disrespect by ignorant men that is being shown is absolutely f**king disgusting and vile. Calling my mother, my dad's wife, a bitch is unforgivable. You have no respect for me or my siblings and the is extremely evident." 
Truly continued to point out 50's marketing schemes as "low life and disgusting."
50, of course, responded.
😆Dr Dre's daughter just told me to shut the fu*k up. 🤐 LOL #STARZ #bransoncognac #lecheminduroi pic.twitter.com/DinWewjazp

— 50cent (@50cent) September 26, 2020
© 2020, MariaMyraine. All rights reserved.