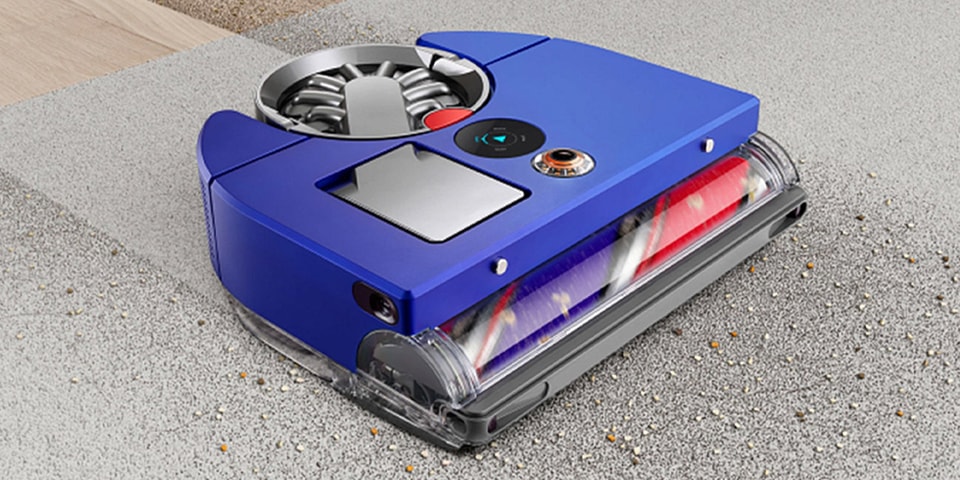 Following the release of its headline-grabbing Dyson Zone™ Headphones, the Singapore-based tech company now expands its horizons once again with what it claims to be the world's most powerful robot vacuum by a long shot.
As expected, Dyson goes all out with the new offering, claiming to at least double the suction power of its competitors with a Hyperdymiumâ"¢ motor spinning up to 110,000 rpm. Four modes are available including Quiet, Quick, Boost, and Auto. In Auto, a piezo sensor monitors dust levels 15,000 times a second to detect microscopic particles and adjusts the suction level accordingly. Inside, a five-stage HEPA filtration system traps dust and seals 99.99 % of particles. Standout features include 26 sensors providing 360 vision, a wall dock for automatic recharge, dual-link suspension allowing for climbs up to 21mm, and bin clear indicators. A low streamlined profile allows the robot to effectively crawl under objects and an LED light ring further helps navigate low-light conditions and corners. 2.5 hours of charge time provides up to 50 minutes of runtime and everything can be controlled, customized, and scheduled via the MyDyson app which provides smart home integrations.
The Dyson 360 Vis Nav is now available online and at select retailers for $2,399 USD.
Elsewhere in tech, Steve Jobs' signed check auctions for $107,000 USD.