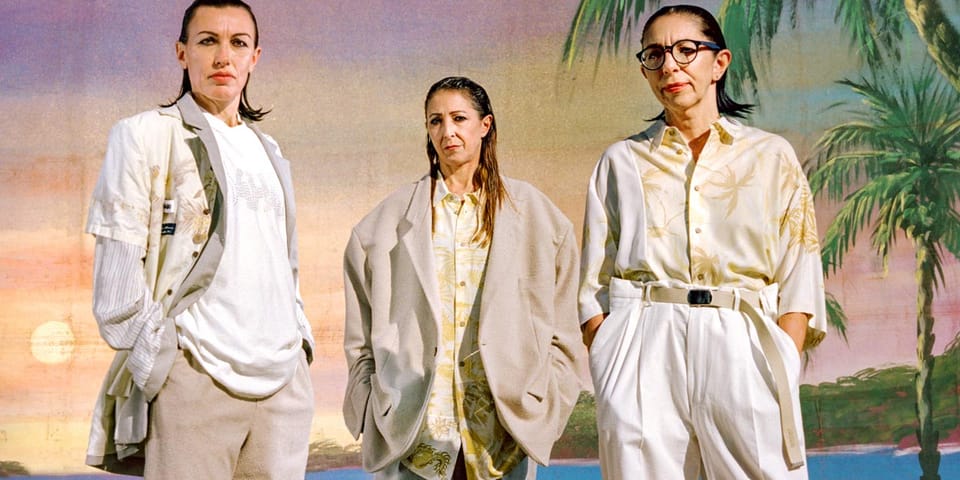 Luca Magliano's namesake label Magliano has long committed to upcycling its quintessentially Italian designs. For Spring/Summer 2023, the increasingly-emerging brand sourced massive quantities of pre-owned Hawaiian shirts, flannel shirts and bandanas, all of which was reworked into a fully-fledged, ready-to-wear collection. For this season's campaign, titled "Surplus," the imprint celebrates this process.
Magliano's go-to for used fabrics is the Historical Market of Emilia Romagna in Bologna. Held every Friday and Saturday, the weekly market contains "more than 400 stalls where you can find everything from the most banal to the most extravagant," according to the brand. There, the designer envisions his collections, imagining how old materials, ranging from old scarves to military fabrics, can be handcrafted and altered into fresh garments.
The label presented its SS23 collection in June of last year, alongside the following notes: "A memory resurfaces melancholically as a souvenir of a happy moment. The Hawaiian shirts are a tribute to faraway places, talismans of joy, shirts made of old shirts that recall memories of an uncertain past. The collection is fluid, rough, crumpled. Inside those garments, someone has dreamt there."
Notably, the campaign, shot by Leonardo Scotti and styled by Elisa Votto, pictures the people who craft Magliano's designs from the aforementioned textiles in the brand's partner factory, located in Faenza.
The collection is now available to shop on Magliano's website. Take a look at the brand's SS23 "Surplus" campaign in the gallery above.
In more fashion news, Carhartt WIP and Awake NY reunited for a friendship-infused SS23 capsule.