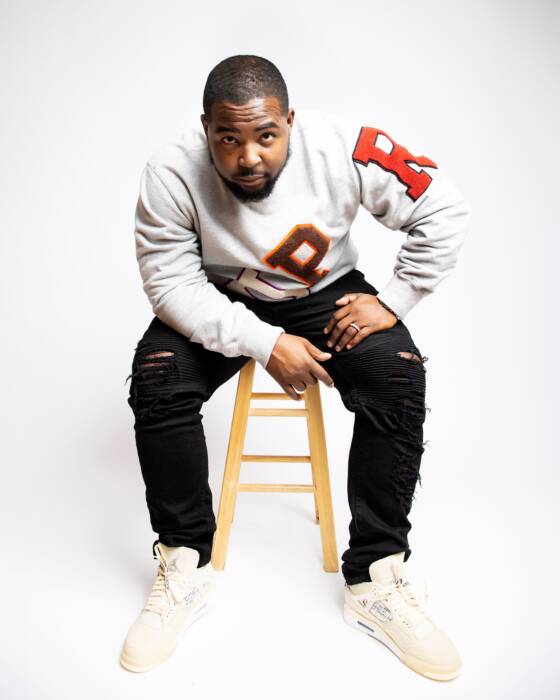 You may think you don't know Aleric "Rick Tha Rular" Banks but you probably do
consider his massive music placements and that he curates the music playing in your favorite games. Rick tha Rular isn't your average creative. The Emmy-nominated beat-maker is a father, husband, percussionist, composer and more. So he's a man of many talents and titles. The Emmy nominated producer is most known for his track for Rihanna and Saturday Night Live that earned him the rare hip hop nod. Currently, the Saint Louis native has been developing talent and is set to unleash his newest projects. His newest expected release is "Keep Thriving" an album from his cousin and artist, King T3Z whom Rick says is "an electrifying artist whose music will stand the test of time." Rick sat down with us to give insight on how to make it as a producer.
[HHS87] How important is the production of a song/album? 
[Rick Tha Ruler]: Production of a song is very important. Without production, the song doesn't matter. Production is producing the song from start to finish. Not just to make the track and you're finished, NO! You have to produce the song with the artist to complete the record and that means recording, arranging, coming up with adlibs, or melody's that goes with the words that are written. Also engineering as well with the correct edits, and plugins to make it sounds good. Creating a sound to put out song/album that are fresh and new.
Do you think producers get the credit they deserve?
Years ago no, but now yes! Producers now have more power and influence than ever before. Once you make a name for yourself as a producer, your name moves in the business and everyone wants to work with you. I feel now all it takes is one good placement that stamps you and the rest is up to that producer/management to push the brand. Also with all the social media platforms. It is much easier as well to get your brand and get the credit as well.
What is like to be a Saint Louis based producer?
 
Great question! In Saint Louis we have hidden gems. These are producers, beat-makers, artists, songwriter etc. So sometimes it is a little hard for producer here to get noticed because STL is small and the music scene is not as big as other cities. Even with all the
talent here, most creatives have to move away to get notice or team up with other producers outside of Saint Louis to get on. So it can be a gift and curse at times.
 
Nelly is currently on "Dancing With The Stars" and he's had a long successful career. His music transcends hip-hop and goes into pop and country is that diversity a Saint Louis thing?
 
Another great question, No it's not necessary an Stl thing at all, it's a path that chooses "you" as a producer or artist or song writer in my opinion. Being from STL, I do think we go into the business with a plan to do hip-hop/rap or r&b and for some reason it turns into
something bigger and better for all of us. It's something that just happens naturally. This also pushes you as a producer, artist, or songwriter etc. For me I know I can create a sound that really brings out best of any artist I work with. I'm looking forward to
working with more artist in the future because one thing about me is I'm a man of my word and I can create a star.
Why is it so hard for Saint Louis artists to breakthrough?
 I feel it's hard because "some" artist not being original and copying what's already hot in my opinion and that goes for some producers too. Also "some" artist doesn't want to be produced and our music scene at times doesn't support each other when that's
what needed the most. With that said it makes it harder for the artist if the support system isn't there but Stl always find a way to get thru that door anyway. I encourage any artist no matter where you're from to dream bigger. I think the power of social media has
broken a lot of the barriers that limited artists in the past.