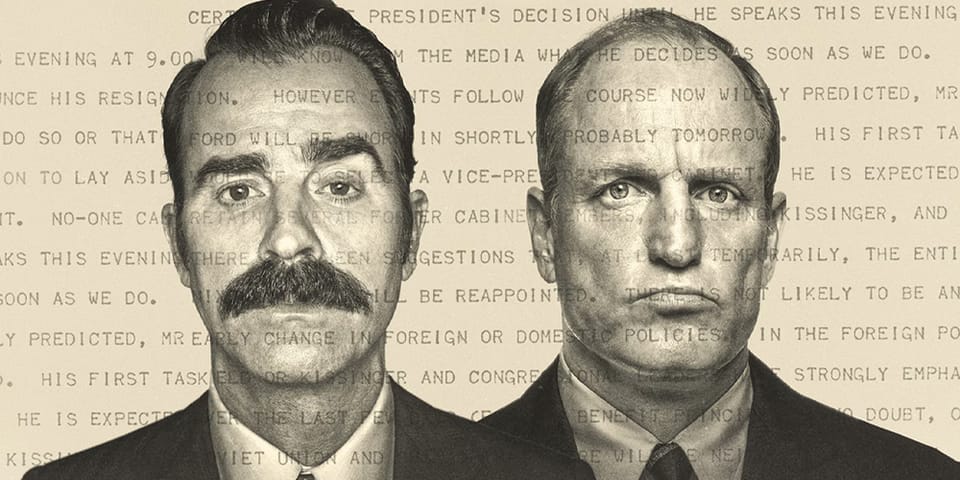 With April coming to an end, HBO Max has shared its slate of new programming for May 2023.
Next month's list is led by the premiere of White House Plumbers starring Justin Theroux ​and Woody Harrelson, as well as season three of The Other Two, Love To Love You, Donna Summer and Spy/Master. In addition, HBO and Warner Bros. Discovery's newest streaming service Max is set to launch on May 23, with subscribers' apps either getting updated automatically or receiving a prompt to download the updated app.
Take a look at the list below.
Coming to HBO Max
May 1:
Absolute Power, 1997 (HBO)
Alpha Dog, 2006 (HBO)
American Honey, 2016 (HBO)
As Tears Go By, 1988
Betrayed, 1988 (HBO)
Black Mass, 2015 (HBO)
Blue Valentine, 2010 (HBO)
Calvary, 2014 (HBO)
Coffee and Cigarettes, 2003
Daddy Day Care, 2003 (HBO)
Dr. Seuss' Horton Hears A Who!, 2008 (HBO)
Dreamer: Inspired By A True Story, 2005 (HBO)
Eat Pray Love, 2010
The Forbidden Kingdom, 2008 (HBO)
Heartbreakers, 2001 (HBO)
The Hole In The Ground, 2019 (HBO)
Hustle & Flow, 2005 (HBO)
I Now Pronounce You Chuck And Larry, 2007 (HBO)
The Karate Kid, 2010
Kingsman: The Secret Service, 2014 (HBO)
The Last Castle, 2001 (HBO)
Lord Of Illusions, 1995 (HBO) (Director's Cut)
Lucky You, 2007 (HBO)
Man Of The House, 2005 (HBO)
Mid90s, 2019 (HBO)
Midnight Sun, 2018 (HBO)
Mirror Mirror, 2012 (HBO)
Mirrors, 2008 (Extended Version) (HBO)
My Big Fat Greek Wedding 2, 2016 (HBO)
Paper Moon, 1973 (HBO)
Paranoia, 2013 (HBO)
Parasite, 2019 (HBO)
The Rookie, 2002 (HBO)
Shark Night 3D, 2011 (HBO)
Sky Captain And The World Of Tomorrow, 2004 (HBO)
Soapdish, 1991 (HBO)
Some Like It Hot, 1959 (HBO)
Sorority Row, 2009 (HBO)
Step Brothers, 2008
White House Plumbers, Limited Series Premiere (HBO)
Windtalkers, 2002 (HBO)
May 2:
1000% Me: Growing Up Mixed, Documentary Premiere (HBO)
Batwheels, Season 1E
RUN ALL NIGHT, (HBO)
May 3:
Fifty Shades of Grey, 2015 (HBO) (Unrated Version)
May 4:
The Other Two, Max Original Season 3 Premiere
May 5:
Unicorn: Warriors Eternal, Season 1
May 8:
Dr. Seuss' Horton Hears A Who!, 2008 (HBO)
Legion of Super-Heroes, 2023
Sky Captain and The World Of Tomorrow, 2004 (HBO)
The Conjuring, 2013 (HBO)
Two Sides of the Abyss (Die zwei Seiten des Abgrunds), Max Original Premiere
May 11:
Rick and Morty, Season 6
May 14:
We Baby Bears: Little Falling Star, Season 1G
May 15:
I Now Pronounce You Chuck And Larry, 2007 (HBO)
Land of Gold, 2022
Unbreakable, 2000 (HBO)
May 16:
Angel City, Three-Part Documentary Series Premiere (HBO)
Men in Black, 1997
Men in Black II, 2002
Men in Black III, 2012
May 19:
The LEGO Batman Movie, 2017
Lord Of The Rings: The Fellowship Of The Ring, 2001 (HBO)
Parasite, 2019 (HBO)
Spy/Master, Max Original Premiere
May 20:
Love to Love You, Donna Summer, Documentary Premiere (HBO)
May 22:
Kingsman: The Secret Service, 2014 (HBO)
Mid90s, 2018 (HBO)
San Andreas, 2015