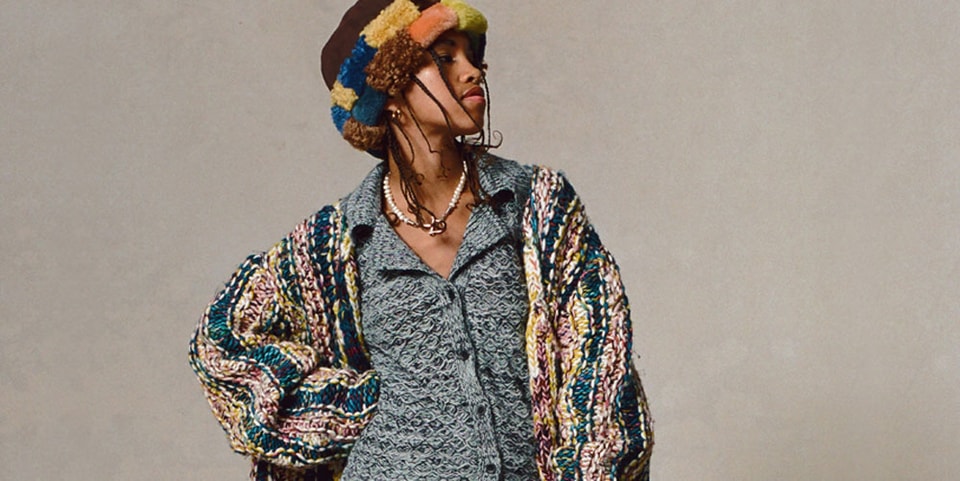 Los Angeles-based imprint The Elder Statesman has returned with its Holiday 2023-24 (Resort 2024) collection. In true brand fashion, the latest offering presents a genuine love for multifaceted fabrics.
With the new collection, it's a task to present a refreshed offering, while remaining true to your brand values. But The Elder Statesman has approved that it can do it – and do it well. The key to success is sometimes returning to the basics. Entitled "Soft Luxury," the brand vision of the word entails hand-crafted constructions, superlative materials and elevated comfort.
What also stands out about this collection is it being the brand's largest expansion into woven textiles and tailoring. Fusing classic silhouettes with contemporary detailing, genderless relaxed suits are livened by soft cashmere-wool blend, rainbow gradient-dyed silk, 100% handwoven cashmere and more. Whether it be a suit, floor-length wrap skirt, or a cardigan, the collection's elegant personality stems from the exaltation of ease and fun.
"[Resort] is holiday, so we tapped into a lot of our heritage, traditional kind of motifs," Bailey Hunter, the brand's creative director, told Vogue Runway. "Florals, tie-dyes, stripes—all the things that we're known for—we reinvented them in a way; and we've used a lot of new woven materials that we've brought into our library."
Alongside the RTW offerings, the brand has collaborated with UGG for the first time on a lineup of boots, clogs and mules crafted from patchwork sheepskin and vibrant embroidery.
Check out the collection in the gallery above. The Elder Statesman's Holiday 2023-24 and UGG collaboration will launch later this year in October.
In other news, Off-White™ Resort 2024 is Ib Kamara's "Homecoming."