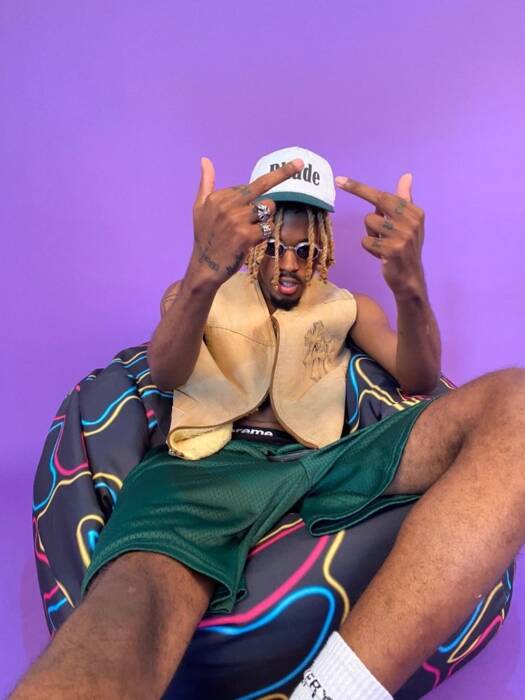 Music is an area of constant growth, with new talent always looking to make their mark and industry trends continuously changing as the weeks, months, and years pass by. However, the success of these artists tends to depend on their talent and connections. Right now, the upcoming rapper, Fari, is one whose future in the business is looking up and for a good reason.
A Little Background
Fari is a rare talent that maintains the right balance of attitude, lyricism, and beat. While much of this is achieved through trial and error, there's a certain amount of innate intuition involved, something that's been a part of Fari's music from the start.
Speaking of start, his wasn't exactly the one you'd expect. Rather than the ultra-urban upbringing that's fairly commonplace for the genre, this rapper was actually a Greenville, North Carolina native looking for more than the tedious, traditional daily grind expected of him. He wanted more excitement than it could offer and knew he had a gift for music. The result? Fari made the difficult choice to focus his efforts on his passion and dropped out of college despite others' reservations.
The move wouldn't have worked (nor been encouraged) for many others, but the fates smiled kindly on Fari, and his career immediately benefitted. Rather than having to endure the slow build, less-than-stellar audiences, and tight budget that usually follows when a new artist sets out for the big time, Fari found his very first shows completely sold out and packed to the hilt. It was an invigorating start for the younger rapper, and the success has continued to follow him since those very early days.
Notable Musical Projects
So, what inspired the loyal fanbase and rapid career growth? Well, it's all in the music – particularly that from Fari's 2019 EP, Only One Vol, 1. His first and biggest project to date, the EP consists of only five tracks but easily became a major hit thanks to his intricate wordplay, skillful delivery, relatable themes, and familiar yet undeniably fresh overall style. His record, "Tiara Wack," has received probably the most attention out of all the tracks, reaching near-instant success and becoming a go-to for countless listeners.
However, the rest of the EP is also a clear winner, a confirmed classic that feels like a return to form in a genre that's seen dramatic change in recent years. Just since its release last September, it has received well over 150,000 streams across platforms, and with little sign of slowing down. Fari's fanbase grows every day, and his work is trying to keep up with the growth.
This means new music and new projects. The latest? A single called "Let's Not Forget," an anthem to embracing success and getting your priorities straight. Still relatively new to the game, there's no telling what the track's staying power will be. But our best guess? It'll stay stuck in our heads for a long time yet, and encourage us to stick around for more.
You can connect with Fari on Instagram