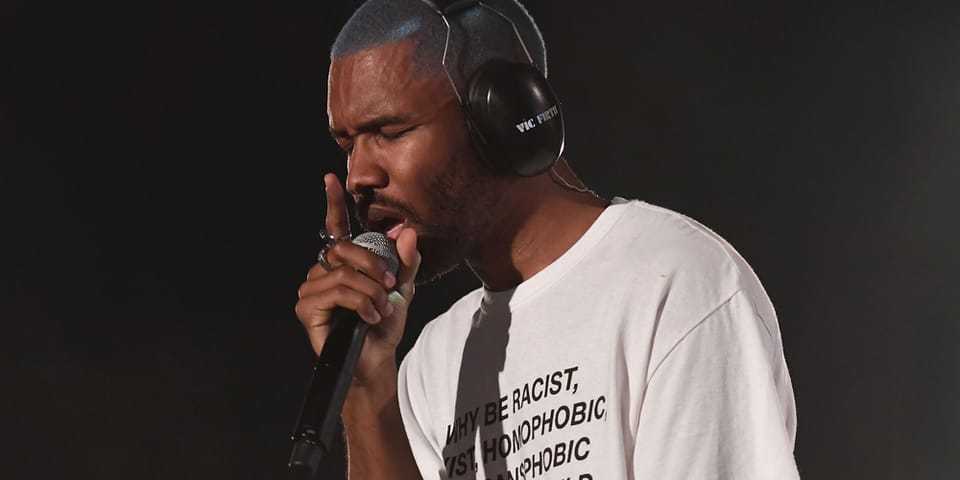 The one-hour delay of Frank Ocean's Coachella 2023 weekend one set was reportedly due to an ankle injury he sustained prior to the festival.
A source told Rolling Stone that the artist sustained the ankle injury during on-site rehearsals in the week of Coachella, and is the reason why he went on stage an hour late, wearing slippers and spending a majority of his performance sitting down. The details of the injury were not revealed.
The publication adds that Ocean's set was also supposed to include an on-stage ice rink with figure skaters performing; Loyola Marymount University ice hockey player Aaron Vos took to Instagram to share a backstage Coachella photo of nine other athletes in skating equipment with the caption "The Boys x Frank," while two others shared photos from the side stage. The skaters did not perform during the set, however.
In related news, Ocean gave fans an album update during his Coachella set.