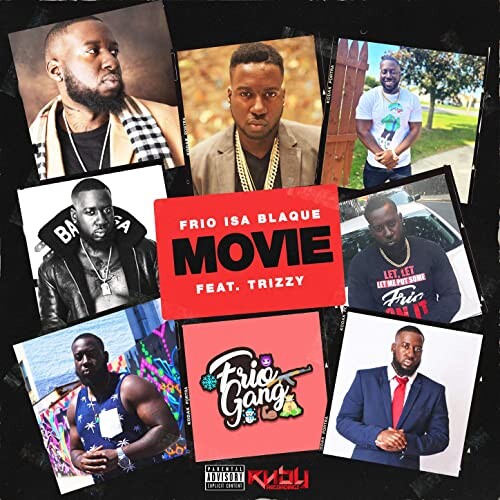 Utica artist FriO Isa Blaque just released his new single titled "Movie" featuring Trizzy. The track follows-up his previous drop, "All That You Can Say" from last year.
Recently signing to Ruby Recornings, FriO Isa Blaque is no stranger to the music industry. Coming out of Utica and working the word "frio" in wherever he can, MC FriO Isa Blaque rocketed to fame in 2016. Born Milton McBride, The MC began posting and uploading his hooky, Eastern-influenced brand of hip-hop in 2013. He hit early that year with the track "Know Dat," and then in late 2014, he dropped the Who is Isa "Blaque/FriO" mixtape. Now under the Ruby Recordings flagship, FriO Isa Blaque plans on releasing new music and videos later this year.
For now, run up his latest below and/or on your DSP of choice. To keep up with FriO, you can follow him on Instagram.