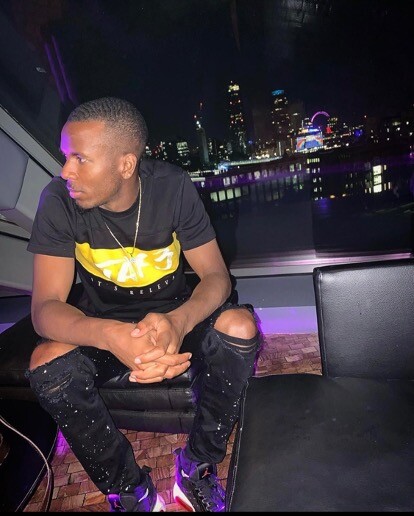 Coming from a rough childhood and sharing relatable stories with teenagers, Niyah Smith is passionate about helping young artists make a name for themselves in the music industry. As an A&R Manager, he goes deep into finding capable talent to make them their best versions.
Niyah Smith's Background
Niyah grew up in a crime and violent hood in East London, UK. He, however, stood by the values instilled by his mother doing well in school. He, however, was arrested due to an unfortunate circumstance in his early life.
He got past the situation and was accepted into a music school where he learned mixing and sound engineering. He then learned about songwriting and vocal productions that led him to sing. His first song was a hit with over 100k subscribers on YouTube. The song was titled "one kicker." He then got into his profession in 2009 in partnership with his long-time friend, Stefflon Don.
His Profession
Smith has worked with high-profile artists such as Stefflon Don, Unknown T, Shauna Shadae, Rara, SNE, and Alicia. Additionally, he is putting out a short Ep with various artists from the UK. Besides being the A&R Manager of 54 London, Smith pushes events, planning, and organizing at Rich House parties. He has also performed there with various artists in the UK.
More so, Smith has gotten his previous artist to work with Afrobeat stars like Davido and Teni. Being dominant in the industry, he has been able to get backstage at events and festivals. Smith has further brought about various networking events, label meetings, and collaborations with artists. He also has a track 'Feelings," featuring the multitalented UK artist, Shaqydread, to be released this summer.
Inspiration
Niyah Smith finds inspiration from celebrity artists like Jayz, Rick Ross, Drake, Lil Wayne, Stefflon Don, Chris Brown, Ty Dolla Sign, and Chips.
According to him, music is a feeling and an emotion. He finds life in making music and can tell a thousand stories through music. Niyah bases his music and songwriting on real-life situations that have happened to him or someone close to him. He would always think of an idea or a melody and voice note to himself for backup to revisit it later.
Conclusion
Niyah Smith is a passionate manager about his craft and can go the extra mile to enhance his productivity. He has helped various artists and continues the rhythm to impact young people's lives in music. Follow him on the social media accounts below:
Instagram: https://www.instagram.com/niyahsmith_/
Twitter: https://www.twitter.com/Niyahsmith_
Facebook: https://m.facebook.com/officialniyahsmith/
Website: https://niyahsmith.com