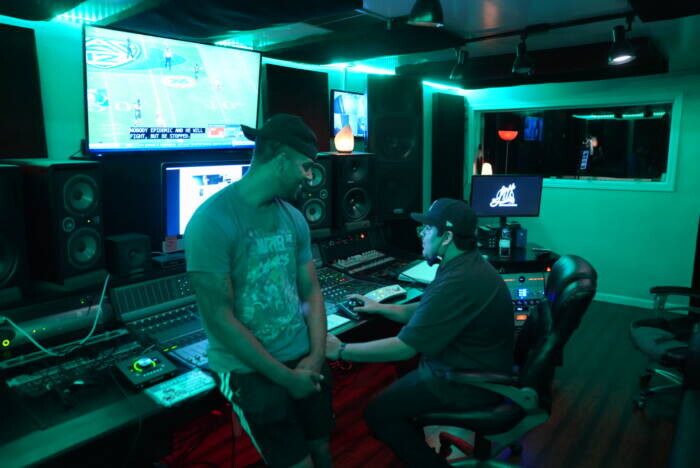 Dewayne Kennemer, also known as WayneOnABeat is a platinum producer, photographer, explorer, and new studio owner for Wavelength Studio out of Chattanooga Tennessee.
First, what made you want to become a music producer?
"I was in 6th grade and found myself using school pencils to tap on tables. I would listen to songs, then play them in my head and try to reproduce the drums on my school tables. That then transitioned to playing xylophones and the saxophone over the years in band class. It didn't take long to realize I enjoyed creating music. In college, a buddy of mine introduced me to FL Studio and the rest was history. Instead of focusing on my curriculum in school, I found myself in class making beats."
Describe your style?
"I'm all over the place to be honest. I'm probably most known for my hip-hop instrumentals, but I also go crazy on R&B, Pop, and really enjoy making movie scores. Anything that has an orchestral sound has my attention. But my go to is def hard hitting 808 hip-hop instrumentals."
You seem very diverse, where does your creativity come from?
"I listen to everything. My mind is always racing with melodies, drum ideas. Yesterday I was curious which app I used the most on my phone, and I wasn't surprised it was shazam. I'll hear a song and like one part of that song and say, "I got to hear that sound again, I got to know what song this is." I often find myself studying music and taking bits of pieces of the existing sound ideas out there and ultimately come up with my own sound, my own instrumental."
Who and what are your influencers?
"Drumma Boy is my all time favorite producer and would be a dream to work with. He's honestly one of the main reasons I started making music, I literally attempted to make every Jeezy beat he produced. The guy is really a genius." 
Who would you like to work with in 2021?
"There's a few folks I plan and hope to connect with this year. Polo G, Tory Lanez, Iann Dior, Kevin Gates, Yung Bleu, Mulatto, RMR, Queen Naija, Renni Rucci, BTS are some of my favorites and I know we can bang out a hit."
Do you have any advice for young producers who are just getting started?
"Yes, Youtube University. I can't stress enough how much free game youtube offers. When I first started making music it took me years to learn all the stuff you can learn in 5 minutes on youtube. Study folks workflow and eventually develop your own."
https://www.instagram.com/wayneonabeat/
www.streetempiremusic.com