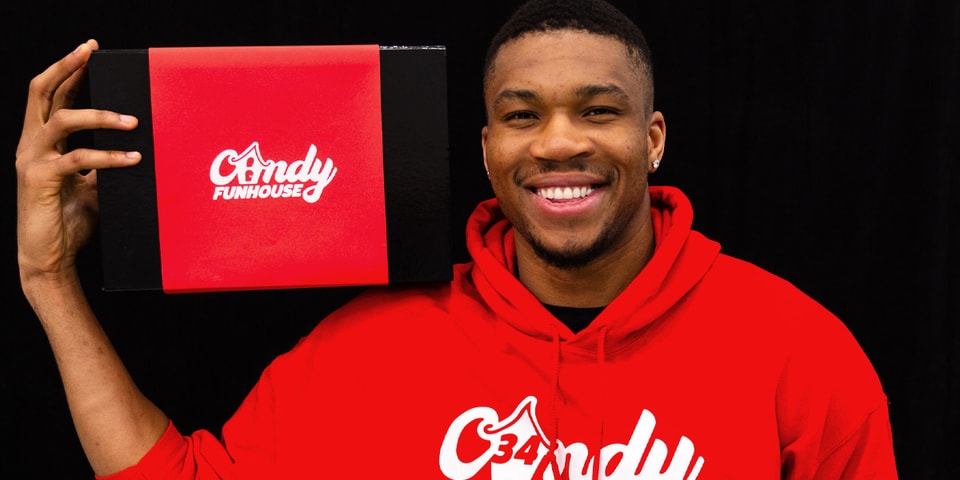 It is no surprise that NBA All-Star Giannis Antetokounmpo has a major sweet tooth. The professional basketball player has often been vocal about his love for treats and now, it appears that he has taken this love one step farther.
In a new YouTube video on his own channel, Antetokounmpo tells the story about his love for American sweets and how it was a joyful memory from when he first moved to the U.S. Now, the player is finally putting his newly established Ante Inc. to work, becoming major stakeholders of the Canadian brand, Candy Funhouse. In the same video, he discusses why he and his brothers decided to become major stakeholders of the company stating,
"It doesn't matter how you are, candy brings joy. I'm so excited to give joy to a lot of people around the world. Obviously, I hope I give people joy with the things I do on the court, but it's so exciting to do things off the court and bring joy to people."
In a press release, Candy Funhouse CEO, Jamal Hejazi states, "We are extremely excited and honored to have Giannis and the Antetokounmpo family, owners of Ante Inc. join the Candy Funhouse team as owners and collaborators." Antetokounmpo is expected to be a major part of the brand's expansion strategy. Candy Funhouse positions themselves in the marketplace as a online candy retailer that delivers boxes of candies from various parts of the world all in one package to give fans a meaningful experience worth sharing. With over 3,000 candy options the brand brings treats to your doorsteps at a click of a button. CEO Jamal Hejazi adds, "At Candy Funhouse we strive to spread joy through memorable experiences, and with his example of hard work, and dedication to spread positivity, Giannis embodies exactly what the Candy Funhouse brand stands for. Which is why we could not be more thrilled to have the Antetokounmpos represent our brand."
Things just got freakishly sweeter. Giannis and the Antetokoumpo family announce their ownership in Candy Funhouse! #candyfunhouse #giannis #partnership #nba #candy #ownership pic.twitter.com/HK6HuOFqe6

— Candy Funhouse (@candyfunhouseca) June 6, 2023
In case you missed it, OREO prepares for carnival season with cotton candy-flavored cookies.