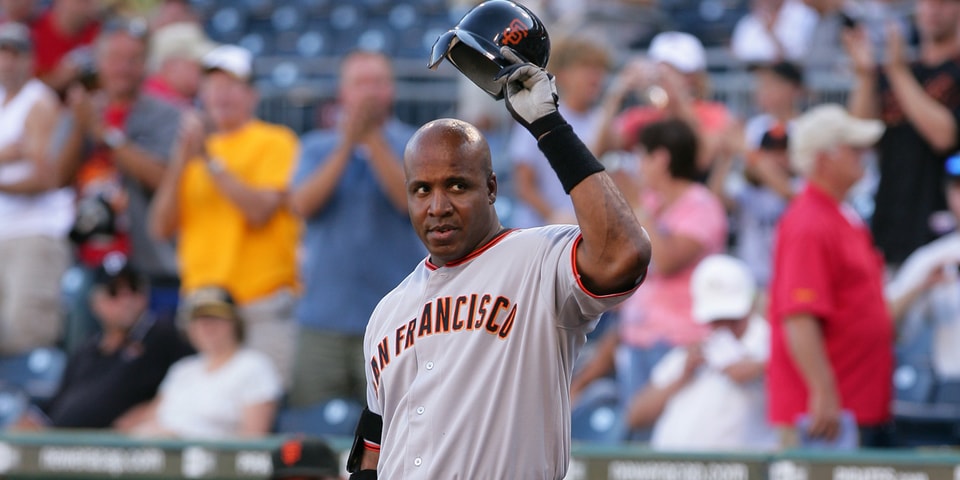 HBO and production studio Words + Pictures have announced that they're working on a Barry Bonds documentary. Bonds is one of the greatest and most controversial players in baseball history — a star slugger who holds the all-time MLB home run record (762) and the single-season home run record (73) while also being the only player in league history to hit more than 500 home runs and steal more than 500 bases, but he was also a key figure in the sport's steroid scandal and has never been inducted into the Baseball Hall of Fame.
A statement from HBO indicated that a documentary on Bonds is "in production" and that it chronicles the story of "one of the greatest talents in the history of baseball, and one of the most compelling and polarizing figures in all of sports." Bonds, for his part, has apparently remained mum on the film as the same press release states that "The filmmakers will include a diverse cast of influential figures from Barry Bonds' life and career, and the opportunity for Bonds to actively participate and share his firsthand experiences remains available."
The yet-untitled documentary will be directed by Keith McQuirter, known for his work on By Whatever Means Necessary: The Times of Godfather of Harlem, a 2020 docu-series spotlighting the musical landscape of Harlem during famed gangster Ellsworth "Bumpy" Johnson's rise in the '60s. Ezra Edelman, who won an Oscar for 2017's O.J.: Made in America is the executive producer, while Libby Geist and Connor Schell, who created ESPN's Emmy Award-winning 30 for 30 series and executive produced The Last Dance are on board as well.
Bonds was last profiled in Bonds on Bonds, a poorly-received ESPN docu-series that aired in 2006 and was cancelled after 10 episodes due to "creative control issues."
A release date for the film has yet to be announced, but info on both it and Bonds' potential participation should surface soon.
Elsewhere in the world of sports, the NBA has stated that a decision on Ja Morant's suspension will be announced after the Finals.