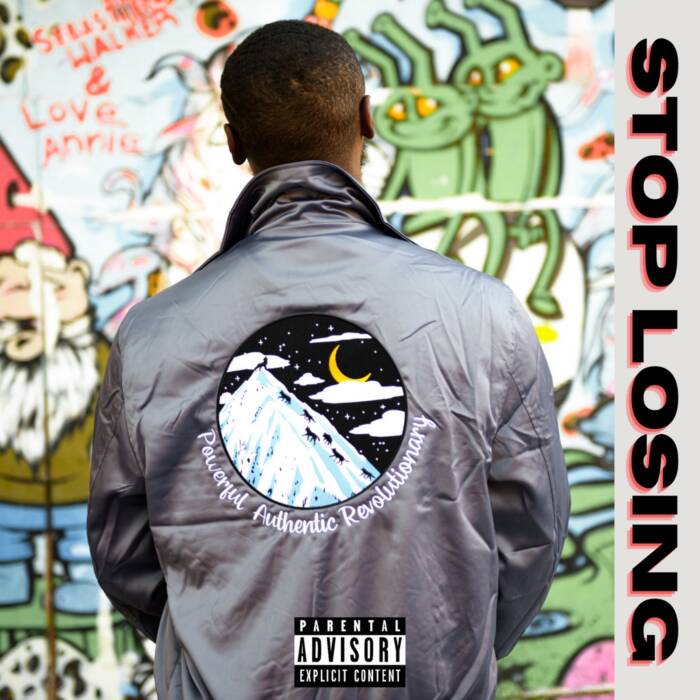 With an old school sound & a new state of consciousness, we introduce you to hip hop artist Roc Kartel and his new single "Stop Losing."
"it's the year to open your motherfucking eyes man" he raps on the retrospective track which he states was inspired to awaken his community.
"2020 has been a year of extreme social unrest that has caused monumental change in America and in the world but for me it's so much deeper than a cop killing a black man. The system to keep us down is far advanced and at this point it's self inflicting, divide and conquer."
The Maryland native, born Jabari Gibbons had a passion for music from a young age with early releases such as "Real Woman" and "Energy" and took his career one step further relocating to Los Angeles in 2019.
Citing Michael Jackson, Bushwick Bill, and Dr Dre as his musical influences, the rapper this year released his project Time Is Now. Describing the title he said "Tomorrow ain't promised so I live for today. Time Is Now."
Roc Kartel Online
Facebook: https://www.facebook.com/RocKartelMusic
Youtube: https://www.youtube.com/channel/UCiH13xKsqF5zI71B3le0q6w
Instagram: https://www.instagram.com/roc.kartel/
Twitter: https://twitter.com/rockartel_
Spotify: https://open.spotify.com/artist/2PmfXQjaFJByWVFSnSPJ07
Soundcloud: https://soundcloud.com/rockartelmusic