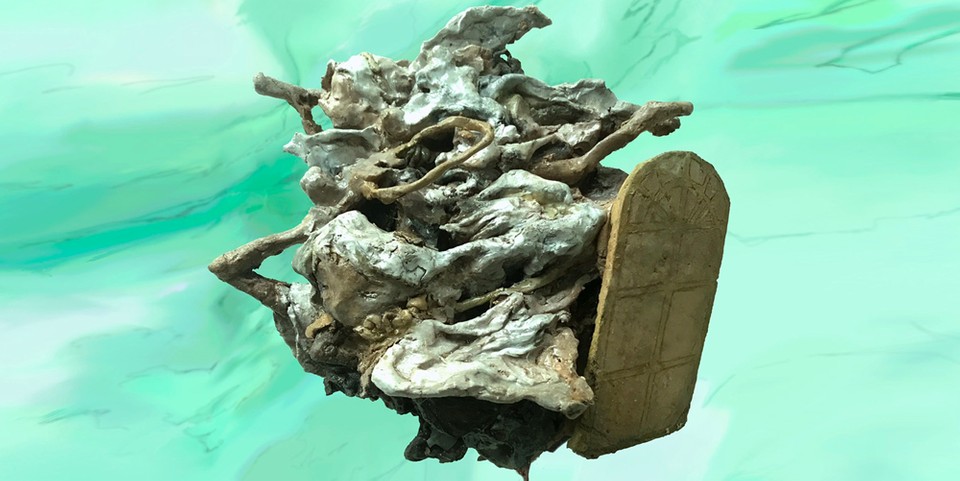 Currently exhibiting at Hidari Zingaro in Nakano Broadway, Tokyo's heart of subculture, is a limited-time only exhibition by AD. The exhibit, entitled "SUI" features a selection of new works from the award-winning sculptor.
Born in the year 2000, AD is an emerging Gen-Z artist who was awarded the Chiho Aoshima Award for "GEISAI#21" — an artist incubation event hosted back in August 2022. The aim of the event was to discover young and emerging art talents. A number of winners were selected from the event, and each was awarded an opportunity to showcase their artwork in dedicated solo exhibitions between October 2022 and January 2023. AD's "SUI" installation marks the fifth installment to the series of exhibitions dedicated to "GEISAI#21" awardees.
AD's ceramic sculptures often come in small, yet delicate figures with a unique, sketch-like quality. Speaking about the choice of works for "SUI," AD explains that the works "are trying to project the time flowing in my consciousness." On the topic of inspiration, AD cited her everyday life and how she often feels like she is "living without waking up from a dream." In terms of art-making, the artist elaborates that "I want to take a bird's-eye view of emotions that fluctuate to an interesting degree according to the time and environment, contrary to the quietness deep inside me, and I want to cherish them like treasures, exaggerating their pitifulness."
"SUI" by AD is currently on view until January 20 on the third floor of the Hidari Zingaro Gallery.
Hidari Zingaro
3F, 5 Chome-52-15 Nakano
Tokyo 164-0001
Japan
In other art news, Roe Ethridge unveils American Polychronic at Gagosian New York.