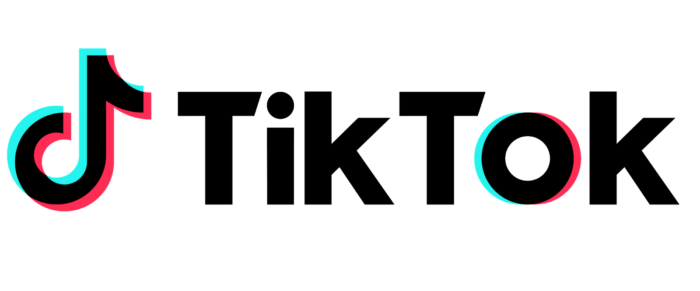 In 2020, TikTok grew from a popular new app into a culture-shifting monolith, capable of birthing unlikely stars and propelling unknown songs to the Billboard charts. Earlier today, TikTok U.S. revealed its Year on TikTok: Top 100, studying and analyzing engagement across the platform to summarize what made the community smile and brought them together.. The list was broken out into several categories, from fashion to memes to cooking and more. Of course, the TikTok Top 100 was full of music, soundtracking memes (a la @420doggface208's Fleetwood Mac-and-cranberry-aided skateboard trip), highlighting the community contributions of artists like Lizzo, Jason Derulo, and Charlie Puth, and creating "The Playlist," a selection of the ten most impactful songs of 2020 in the U.S.
In a strange, eventful, and "savage" year in the U.S., the TikTok community played a major role in shaping the soundtrack to our lives. With TikTok, songs transform into immersive, expansive universes–a canvas with unlimited avenues for expression. Aided by some of TikTok's most creative users–who've created dance challenges, transformation trends, and even comedy skits inspired by their favorite music–the community presents music in new contexts, offering an engaging look at how we relate to our favorite tunes. This ten song playlist, which features hits from established hitmakers, rising stars, and previously-unknown artists, gives a snapshot of some of 2020's defining hits, which bubbled up from TikTok to take over the world.
Jason Derulo x Jawsh 685 – "Savage Love (Laxed – Siren Beat)": Jason Derulo made major career moves in 2020, using TikTok to earn his biggest hit and first number one single in years. He's one of the platform's most-followed artist and he constantly engages with trends and collaborates with popular creators. "Savage Love" started its life as a TikTok sound, "Laxed – Siren Beat," which was created by New Zealand 17-year-old Jawsh 685 and became the year's most popular TikTok sound (54 million video creations). When Derulo add his vocals to Jawsh's beat, it became "Savage Love," and it quickly became one of 2020's biggest hits, topping charts across the globe and generating over 575 million streams on Spotify alone. The song reached the number one spot on the Billboard Hot 100 after recruiting global superstars BTS for the official remix.

Megan Thee Stallion – "Savage"/"Savage" (Remix) ft. Beyoncé:One of the most popular TikTok songs of the year, Megan Thee Stallion's "Savage" owes much of its rise to users creating unique interpretations of the song's "I'm a savage/Classy, bougie, ratchet" refrain. The song started its viral rise on TikTok on March 11th, when user @keke.janajah created a dance choreographed to the song's chorus. Her dance reached influencers like Charli D'Amelio and Keke Palmer before reaching Megan herself, who shared a rip of the dance on her Instagram on March 13th. The song was the most-played song on TikTok in the month of March (7.5 billion video views), debuting at #98 on the Hot 100 on March 28th, before skyrocketing to #20 in its second week. The song eventually caught the attention of Megan's fellow Houston native Beyoncé, who contributed to the "Savage" (Remix), and the remix reached #1 on the charts on May 26th. The 29 million+ video creations for "Savage" inspired Beyoncé to shout out the platform on her verse on the remix: "Hips Tik Tok when I dance."

JACKBOYS & Travis Scott – "OUT WEST" ft. Young Thug: Released in late December 2019, Travis Scott's "OUT WEST" was one of the first and most popular viral hits of 2020. With a flute-laden beat from Budda Bless and a hypnotic hook from Young Thug, "OUT WEST" inspired an easy to mimic dance that became a favorite of celebrities and influencers. Charli D'Amelio, Dixie D'Amelio, and Addison Rae posted multiple versions of the dance, and the dance reached celebrities like Shaquille O'Neal, Steve Harvey, and Scott's significant other Kylie Jenner. "OUT WEST" became the unofficial theme of NBA All-Star Weekend, as the D'Amelio sisters and Addison Rae traveled to Chicago to dance with Toronto Raptors forward Pascal Siakam, Chicago Bulls mascot Benny The Bull, and and influential TikTok creator Jalaiah Harmon.

Cardi B & Megan Thee Stallion – "WAP": 2020's raunchiest hit was also one of TikTok's biggest, inspiring tens millions of video creations on the original version, and various parodies and remakes. "WAP" inspired a notoriously difficult dance challenge, created by @besperon, and spent multiple weeks at or near the top of TikTok's trending charts, helping to fuel its multi-week run atop the Billboard Hot 100.

Doja Cat – "Say So": Originally released in 2019 as part of Doja Cat's Hot Pink album, "Say So" (17.7 million creations) caught fire in early 2020 after TikTok user Haley Sharpe (@yodelinghaley) created an original dance set to the song. After Haley's dance started to trend, the song's video streams started to skyrocket, helped by video creations by influencers like Charli D'Amelio, James Charles, and Laura Dern. "Say So" reached its commercial zenith in May 2020, reaching #1 on the Billboard Hot 100 after the release of its music video (with a cameo appearance from Haley Sharpe) and a remix featuring Nicki Minaj. Due to its TikTok success, "Say So" is the 4th-most-streamed song of 2020, and the song lifted the album Hot Pink into the Top 40 most-streamed albums of the year months after its original release.

Saweetie – "Tap In": After making "My Type" one of TikTok's biggest hits of 2019, Oakland rapper Saweetie returned with a vengeance in 2020 with "Tap In," a relentless bouncer that samples Too $hort's classic "Blow The Whistle." Released in July 2020, the song immediately became a TikTok sensation, generating over 2.5 million video creations in July alone thanks to a dance craze that Saweetie herself helped kickstart. The TikTok success of "Tap In" translated directly to the Billboard charts, blessing the song with a #84 Hot 100 debut (it eventually peaked in the Top 20)–by contrast, "My Type" didn't reach the Hot 100 until December 2019, three months after its release. "Tap In" has continued its meteoric rise, as Spotify user streamed the song over 16 million times in its first month and 95 million times overall. Comparing "Tap In" and "My Type" shows just how much TikTok has grown as a driver of success in just one year–songs that trend chart faster and generate more streams than last year.

Roddy Ricch – "The Box": Roddy Ricch's smash hit "The Box" (3 million+ TikTok creations)is a good case study about how TikTok drives listener behavior. "The Box" wasn't originally meant to be the lead single from Roddy Ricch's Please Excuse Me For Being Antisocial project ("Big Stepper," "Start Wit Me," and "Tip Toe" were pre-album focus tracks), but after TT user @jaywill4real posted a TikTok (17 million views) about the song's distinctive vocal ad-libs, the song went viral on the app, eventually generating over 6 billion video views on the platform. "The Box" wasn't even officially released as a single until 1/10, when it was already viral on TikTok and had already spent multiple weeks at #1 on Billboard. The official music video didn't even come out until late February, after millions of TikTok users had already created their own videos to the sound.

Rod Wave – "Rags2Riches": One of 2020's biggest breakout stars, Rod Wave knows how to use TikTok to help make a fan favorite song into a worldwide smash. An inspirational rap ballad with an appearance from ATR Son Son and a perfect backing track for glow-ups (including the rapper/singer's own), "Rags2Riches" became Rod's biggest-charting hit, with a boost from users on the platform. Focusing on a defiant pre-chorus lyric leading into the triumphant chorus ('Cause that type of sh*t don't faze a player, uh/This type of sh*t is what make a hater"), the success of "Rags2Riches" on TikTok inspired the #ragstoriches hashtag, which racked up over 2.7 billion views. The song eventually earned a remix featuring Lil Baby and peaked at #12 on the Billboard Hot 100.

Benee – "Supalonely" ft. Gus Dapperton: Benee's "Supalonely" was one of TikTok's most surprising hits of 2020, its themes resonating with a population confined to their homes during the early parts of quarantine. A bouncy indie-pop ditty about heartbreak and loneliness, the previously unknown Auckland, NZ native's latest song caught fire when TikTok user Zoi Lerma (@zoifishh) choreographed a dance to the song's self-deprecating chorus. Since then, "Supalonely" became a major hit, inspiring 11.9 million creations, racking up over 470 million Spotify streams, and peaking at #39 on the Billboard Hot 100 and #18 on the UK's Official Chart. Benee now has over 11 million monthly listeners on Spotify and is signed to Republic Records.

Pop Smoke – "What You Know Bout Love": The late Brooklyn rapper Pop Smoke was one of TikTok's most popular artists of 2020, scoring trending hits including "Dior" (700k+ creations), "For The Night" (4.2 million+ creations), and "Mood Swings" (2.3 million+ creations) The fourth hit, "What You Know Bout Love" was the most unexpected and the most popular, generating over 12 million video creations. A deep cut from Pop's successful posthumous album Shoot For The Stars, Aim For The Moon, "What You Know Bout Love" was fueled by a viral dance choreographed by @willdevane and @jennasinatra, generating over 12 million video creations and propelling the song, which was never released as a single, into the top half of the Billboard Hot 100. In October, more than three months after the album's initial #1 debut, Shoot For The Stars, Aim For The Moon returned to the top spot on the Billboard 200.
By nature, the TikTok Top 100 highlights the most popular songs, but TikTok's impact on the music industry stretched much further. The TikTok community revived classic hits, championed rising artists, and unearthed little-heard gems and made them hits. Stay tuned for much more when TikTok releases its 2020 music report in the coming days.