Love & Hip Hop: Hollywood is all about the drama… on camera and off-camera. It seems the series' heat is too hot for cast member Moniece Slaughter, as the star is reportedly trying to get out of her contract early.
Posting her thoughts on social media, she reveled that she's asking the most high to separate her from the Love & Hip Hop brand.
Clean
Source: Instagram @moniece_slaughter
"I pray for the day I get a clean release from this show. Let me go free and clear in the name of Jesus, I beg you… Set me free," Moniece wrote on Instagram.
Her comments came after a fan called her a "waste of TV time," adding that they hope she isn't a part of LHHH's next season. "That makes two of us," the star replied. "I hate this show just as much as I hate b****hes like you."
Just yesterday (April 17), the star posted another declaration of sorts on Instagram. "F**K EM,'" the text photo began. "They need to talk about you to get attention because if they spoke about themselves no one would give a f**k."
"You ingrates are gon' stop treating me like I'm not who the f**k I am. Period. Now pay me my respects or cut me 20%," she captioned the post, alongside the hash tags "#backinbeastmode," "#backonmybullshit," "#kingmenigga," "#donttellemaboutme," "#tellemaboutyousis" and "#letsseeiftheycare."
"Yesss moniece Iím tired of your name being in everybodyís mouth. We donít need to make these h*es famoussss," a fan replied. "Yessss tell em moneice you are a strong successful woman and you deserve to be treated with RESPECT like the beautiful queen you are," another wrote.
Trouble All Around
Source: Instagram @a1bentley
Moniece isn't the only one having a rough go of things. Her co-star A1 Bentley was robbed while on Instagram Live. Footage surfaced early on the morning of March 21, allegedly showing the artist being approached by two armed men off-camera.
Though viewers couldnít see the actual ordeal, they get a clear idea of what happened afterwards. Following the yet-to-be-named individuals getting what they wanted, a shook Bentley went off on those who were in the building while it happened.
ďBro, I donít know, my ni**a. I donít f**king know my ni**a,Ē Bentley says heatedly. ďDid he hit you with a gun?Ē someone asks.
Rather than answering the question, the producer continues ranting. ďBro, yíall ainít see s**t, my ni**a?Ē he goes on. ďYíall ainít see two ni**as run in here with a gun, my ni**a? How the f**k yíall let muthaf**kers run in ni**a?Ē
Public Scares
Bentleyís wife didnít get to hear the news from a family member or friend. Instead, Lyrica Anderson learned that Bentley had been robbed at gun point the internet. She was seemingly more than grateful though. The star tearfully thanked fans and viewers for letting her know what happened to her husband.
ďOh my God Ö] Thank you so much, you guys, for telling me,Ē she said through tears. ďIím freaking out right now. I love you guys. Thank you for telling me.Ē
The scary news may have put things into perspective for the couple, who was recently rumored to be on the brink of divorce. Just two months ago (February 2018), Lyrica posted a less-than-cryptic Snapchat that was full of regrets for the way her supposedly-ended relationship went.
ďThe moment you wonder why you never had a side n**ga. Being a good girl now #Single,Ē she wrote at the time. Meanwhile, A1 purged his Instagram of most of his photos.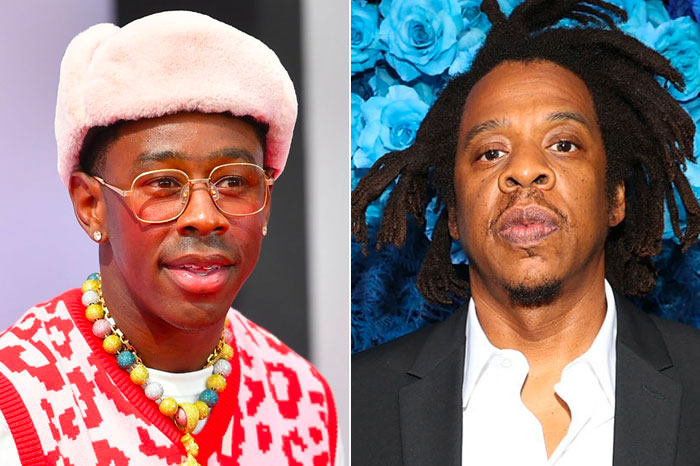 Tyler, the Creator Reveals His Top 5 JAY-Z Songs