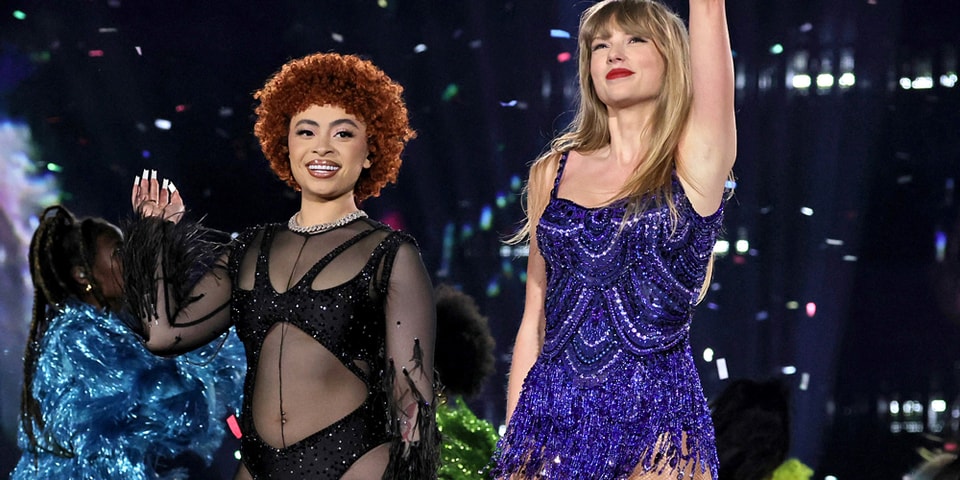 Update: After teasing a collaboration earlier this month, Taylor Swift and Ice Spice drop a music video for the remix of "Karma," which was first released as part of Swift's tenth studio album, Midnights. In the MV, Ice Spice is seen delivering her verse as a pearl in a clam before climbing a staircase up to the heavens where she and Swift lasso Saturn and the Moon. Ice Spice later joins Swift in real life at MetLife Stadium in New York to perform the song live.
"Collaborating with Ice Spice on 'Karma' was one of the most natural things," Swift told Spotify in an interview. "She reached out through her team, just kind of saying 'Hey, you know, Ice has been a big fan of Taylor since she was a little kid. [We] would love to collaborate if that was ever something that came about.'"
"I had been listening to her nonstop — like getting ready for my tour, I was just listening to Ice Spice constantly," Swift continued. "So I immediately got her number and said, 'Hey, would you wanna do your version of 'Karma'? Do you relate to this?' She jumped in headfirst."
---
Following early rumors, Taylor Swift has now officially announced her collaboration with Ice Spice. Taking to Instagram, the artist shared the upcoming release of a new song titled "Karma" featuring Ice Spice.
The collision of genres is set to appear on Taylor Swift's Midnights (Til Dawn Edition) deluxe album release May 26. The announcement was also accompanied by cover art for the single fittingly showing the two artists in a striking planetary setting.
"Um. SO much to tell you. I'm a massive fan of this brilliant artist and after getting to know her I can confirm: she is THE ONE to watch. So delighted to say that Karma Featuring the incredible @icespice will be out TOMORROW night at MIDNIGHT ET as a part of the new Midnights (Til Dawn Edition) deluxe album," wrote Swift.
In case you missed it, Travis Scott spotted in his potential first Jordan Brand signature shoe.