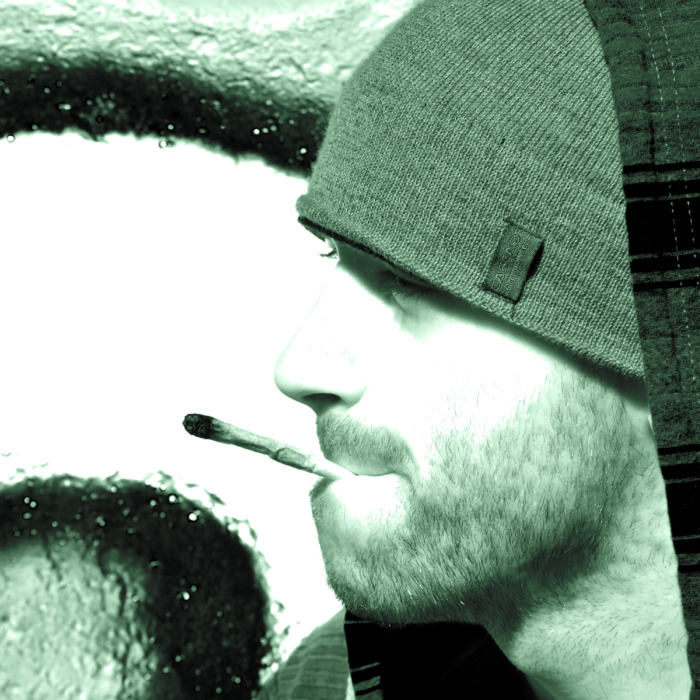 1. Tell us about your background getting to where you are today?
Hip-hop has always been my favorite music but I never imagined pursuing it as a career. I grew up playing sports and if I was going to try to become anything as a kid I would have wanted to be a MLB player. I got cut from my high school team as a senior which really hurt not getting to play my last year, but that changed how I approached a lot in life. It lit a fire in me to never let other people decide what I could or could not accomplish. I went on to make my varsity team in college as a freshman, but after my first year that eventually didn't work out either. After baseball was over for me I went from being an NCAA student-athlete to just a normal college student and I didn't feel like I had a purpose. I started doing things on the weekend I would never have done before and turned to music to help me get through a lot. I became obsessed with Wiz Khalifa's music to the point that it was all I would talk about with people. I was that stoner kid who would only put on Wiz and strictly Wiz if it was my turn on the aux. But I just loved what he was doing building up his brand with the concept behind his label Taylor Gang. It was the idea of being a part of a team within music instead of making it about one person that made me become such a fan of his. I ran around my school saying one day I'm gonna make music with them and exactly 364 days after graduating I was in the studio with one of their artists named Kris Hollis. He's an R&B guy with an undeniable voice and I was blessed to be in the studio with him on a somewhat regular basis in 2017 and 2018 thanks to Justin Cicco owns Upstreet Studios in Pittsburgh. I quit the job I got after school and took an unpaid internship working for Cicco just to be able to be around those two. At this point when I talk about them it feels normal, but when I first met both of them I don't think they understood how lucky I felt just to be in their presence. It truly showed me that if you believe you can do something and put in the work to earn it you can do anything you want in this life. I still haven't met Wiz yet, but I don't want to do that until I earn it. Now I record my vocals in San Diego at Pacific Beat Recording with the owner named Alan Sanderson who won a Grammy engineering for a band named Switchfoot. Cicco still mixes and masters all my music and we've built a real trust in one another. Just being around people who have accomplished so much in life is the coolest part of it all to me. The chance to be in the same room as people you used to look up to is the wildest feeling. 
2. Where are you from?
I was born and grew up outside Philadelphia and then moved to the city in Pittsburgh in 2017 to take an unpaid internship with Upstreet Studios. In March 2019 I decided to move to Southern California to pursue the music on a really serious level. I been living in San Diego for almost 2 years now. It feels like a lot less than that because the first full calendar year I lived in San Diego was 2020, but I definitely feel at home here by now.
3. When did you start music?
I didn't start rapping until I was 21 years old. It was the summer before my senior year of college when I started actually recording songs. My first songs were free beats off YouTube and I recorded them using the GarageBand app on my iPhone 6 at the time. Literally would play the beat off my laptop while rapping into my phone and recording my voice and the beat at the same time through the app. I had no knowledge of how to use a laptop to make music, I just put some cool effects on my voice from the app on my phone and posted the songs to YouTube. 
4. How did you get into music?
I never really said it to anyone but I dreamed of doing hip-hop music since I was like 12 years old. I remember being a kid watching stuff on MTV thinking those guys were the coolest thing in the world. I never actually thought I'd pursue it until I met a friend in college who rapped. I bought equipment to start making beats for him but he chose to pursue other interests so I was left with the equipment and nothing to use it for. I started making beats to use for myself and then after using YouTube beats I recorded one of my own which was called "Generation Why?!" and did a lyric video. I went to a small school so everybody knew everybody and the lyric video went around campus real quick. It definitely played a part in me having the reputation of throwing the biggest parties around campus my senior year.
5. What is the most challenging thing you have overcome in your life?
Even most people who know me don't know this, but I moved back home to live at my Dad's house for about 3 months in between living in Pittsburgh and San Diego because I was severely suicidal. I went from being a shy weird kid to being in the studio with some real high level artists in less than 2 years and I wasn't prepared for the level I was at. I never had much of a social life as a kid so I didn't know how to handle the amount of hate that comes along with doing things people consider successful or prestigious. I moved back in with my Dad from December 2018 until I moved to San Diego in March because I was ready to end it all for myself. It was to the point my body was shutting itself down and I couldn't spend anymore time living alone in my apartment. I spent a lot of nights thinking about the most painless way to end it. I genuinely don't remember a lot of that time in my life, almost as if it's memory loss, because I think my brain tries to keep itself from ever feeling that way again. It wasn't until living in California became a reality that I stopped feeling that way. The legal cannabis is huge for me.
6. Are you currently signed or independent?
I'm an independent artist and own all of my masters. But I'm definitely looking to play the game and if the right opportunity to put myself out there on a larger scale comes along, I'm willing to go for it.
7. Who inspires you the most musically?
Eminem saved my life as a child. Wiz Khalifa saved my life as a college student. Logic saved my life as a young adult. Kid Cudi played a pretty big part along the way too.
8. Any new music coming out soon?
I have dozens of unreleased songs right now which include some pretty cool features along with two songs produced by a Grammy nominee. I'm dropping my third project in March this year and am currently working on picking out the final tracklist for the project. My most recent single "Calm" is the lead single off the project and is taking off faster than I could have imagined. 
Rollo Papers on Spotify: https://open.spotify.com/artist/1v6pNz0aI8oceVcikg6i9t?si=oiUQCpx3SwGWXaB1b9Nxiw
Rollo Papers on Apple Music: https://music.apple.com/us/artist/rollo-papers/1280134412