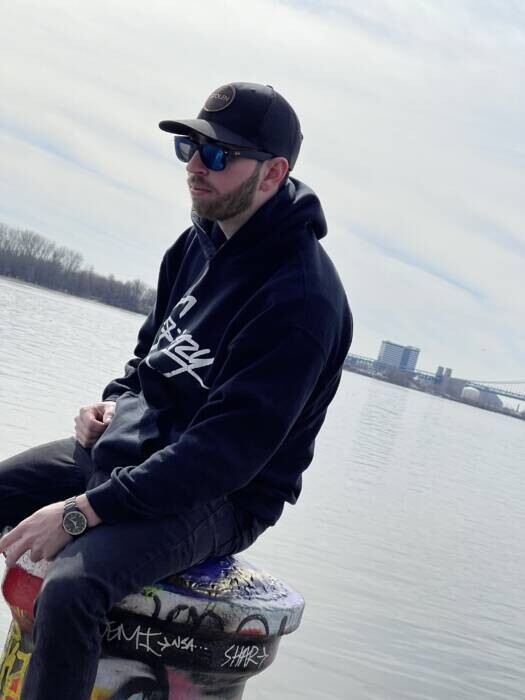 Hey Stolen! How are you?
I am doing well thank you. How did you get your name? "When I first started rapping. I would only rap in front of my close friends and at first they couldn't believe that I could write the way I was. I would get told "No way dude. Was that verse Stolen?" And things like that. The name "Stolen" sounded good to me I wanted to have a one word name in rap to begin with. Hip hop has way to many "lil" or "yung" names. It's so hard to stand out with a name similar to what everyone else has."
What is your biggest achievement?
"My Biggest Achievement is getting to say I do Music. Not only that but music that people are actually enjoying and messaging me about on a daily basis. That was always my dream since I was a freshman in high school so looking back to then from where I am now. That's a huge personal achievement for me."
Who is your biggest inspiration ?
"My biggest inspiration in music is Logic. He is the rapper that made me love Hip Hop. He's got a great message and is a big reason I got into this genre in the first place.
That being said my biggest inspiration in life is my mom. I feel that I get my determination and drive to achieve my dreams at all cost from her. I've never seen my mom give up or quit even during the toughest of times."
Where do you see yourself in 1 year ?
"In one year from today I see myself performing at venues and hopefully doubling the current fan base I have. I set my goals pretty high but that is because I know that I'll do whatever it takes to achieve them. As far as projects the hope is to have 3 total full length projects out by this time next year."
Where are you from?
"I am from Quakertown, Pennsylvania."
How old are you?
"I'm 22 years old. I'll be 23 In June of this year."
Are you working on any projects ?
"Yes, Actually I'm working on Two Projects at once right now. Taking them in completely different directions I think as an artist it's important to showcase all sides of myself not just what I think people wanna see."
who's your top 3 greatest of all time / dead or alive?/
"My Top 3 changes from time to time but as of right now 1. Logic 2. G-Eazy and 3. NF"
What are you in this industry for ?
"I'm in this industry because Music has always helped me get through certain things that nothing else could have. I wanna be able to be that voice or that help for someone else that needs it. Personally it doesn't matter if it's one person or thousands. If I help Anybody in any way that's a win for me."
How long have you been making music ?
"I've been writing songs for roughly 9 years now. But as far as putting songs out I've only been dropping music publicly for about 8 months."
Follow Stolen on Instagram!
https://www.instagram.com/the_official_stolen