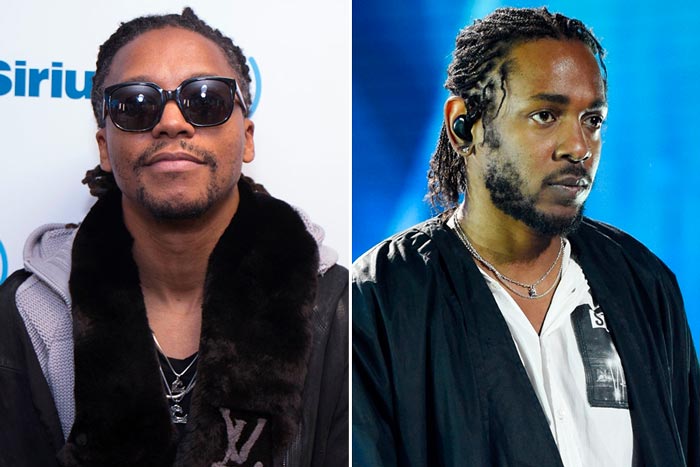 Apparently, he believes so.
Lupe Fiasco looks to spark up some conversations with his latest statement. The Chicago rapper boldly claims that he's a better lyricist than Kendrick Lamar. The Tweet, in response to a post that compared the two, was quickly deleted by Lupe. However, TDE President, Punch, peeped game and replied, "Lol."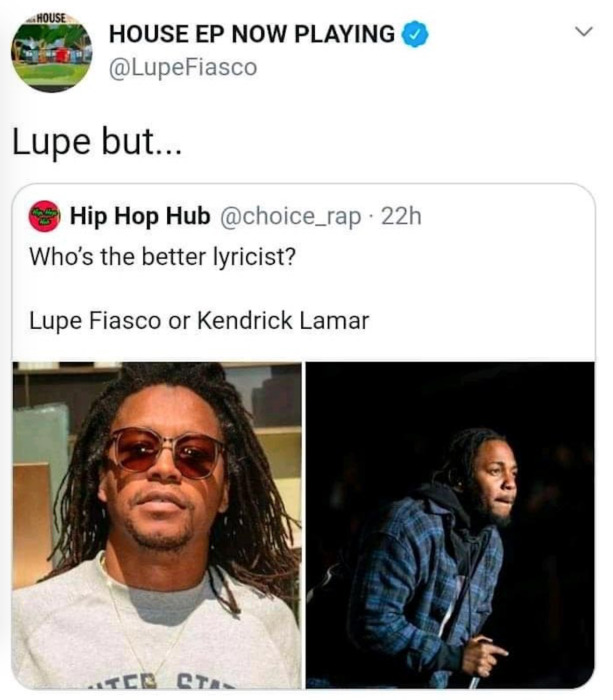 Lupe's name quickly began to trend on Twitter. In seeing that, he decided to clear up his comment.
"In my own words.. once again for you bitches.. I love me some KDot.. always have always ill. With that said do I think he's a good lyricist? Yes. Do I think he's the best lyricist? No. Do I think it's lyricists that are better than him? Yes. Is he a better artist than me? Yes."
Cool. Then he adds..
"Is he a better lyricist than me? No."
He continued..
"Does he make better songs than me? Yes. Did I think control was ridicule? No. Am I jealous of Kdot? No. Did I personally give him his props in Chicago on stage as the next n**ga to take the crown? YES. Is it on camera? Yes. Did I mean it? Yes."
He went on to claim that he and Kendrick are both "legends."
This may not be news to longtime fans who recall Lupe's remarks from 2012 and 2014 – two contrasting statements that make you scratch your head. In 2012, Lupe crowned Kendrick as the "next big thing." While n 2014, he claimed that Logic, King Los and Cassidy, were all more skilled as lyricists compared to Kendrick.
Make up your mind, Lupe!
© 2020, MariaMyraine. All rights reserved.