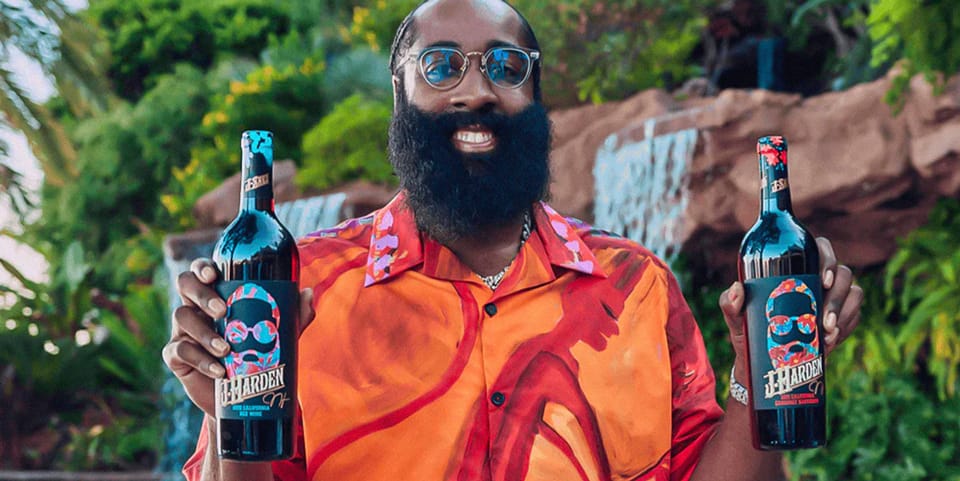 Following the release of California Cabernet Sauvignon and California Red Blend offerings, James Harden has now returned to introduce J-HARDEN Extra Dry Prosecco DOC. J-HARDEN is a wine collection in collaboration between the basketball star, Accolade Wines, and J-Shed. Harden's foray into the world of wine aims to make quality wine more accessible to all consumers.
J-HARDEN Extra Dry Prosecco DOC evokes fresh hints of citrus, stone fruit, and energetic bubbles. The win comes bottled in a bold, colorful design that builds on Harden's interest in fashion. As with previous releases, James Harden was involved with all elements of the grape-to-glass process, offering his input on the taste, look, and feel to ensure each bottle best represents his personality.
"This is an exciting time for wine and I love being a part of it. I've been eager to get my new Prosecco out there because I know people will love it," said Harden. "It's perfect to pop and party with for celebratory occasions – its energy and taste align perfectly with where we are trying to go with the J-HARDEN brand."
"Like the J-HARDEN California Cabernet Sauvignon and Red Blend offerings, the Prosecco really distinguishes itself within the competitive landscape and disrupts the current Prosecco shelf lineup," said Enrique Morgan, managing director of the Americas at Accolade Wines. "Now more than ever, wine lovers are looking for brands that they can relate to and are culturally relevant. We are thrilled that our partnership with James celebrates a unique mission to make good wine accessible to everyone."
Priced at $17 USD, James Harden's J-HARDEN Extra Dry Prosecco DOC is available now at Vivino with a wider release at Total Wine & More beginning April 1. Head over to J-HARDEN's website to learn more.
DISCLAIMER: We discourage irresponsible and/or underage drinking. Drink responsibly and legally.
For more food and beverage news, the latest Google Doodle celebrates Filipino adobo.