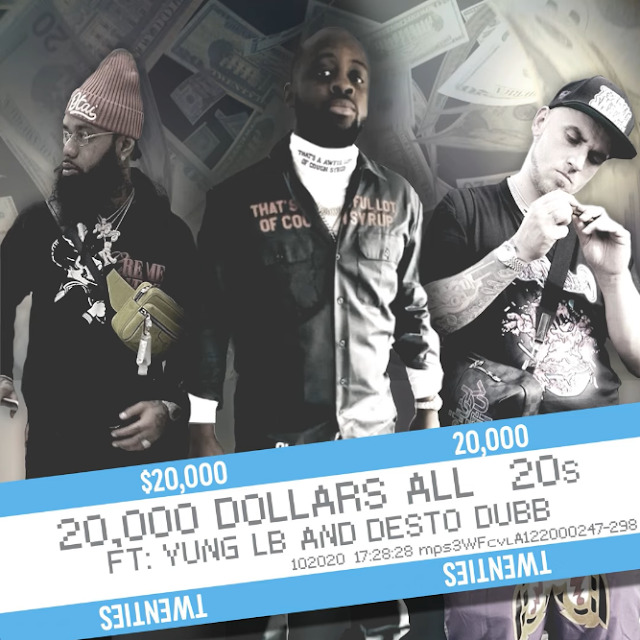 Jay Payd Throws Light on the Different Styles of Rap. Whether the original old-school style out of New York or the latest trap music topping the charts today, rap has evolved more than any other kind of music. Revolutionary from the beginning, rap music is known for being a voice for people and a catalyst for social change. It can be eye-opening, shocking, and uplifting. Rap isn't afraid to tell the stories of those who sing it lending it to many different styles worthy of the occasion. Rising artist and entrepreneur Jay Payd sheds light on rap's evolutionary techniques since its conception.
J​ay Payd, born Richard Louis Mcsimov, Jr., hails from West Covina, California, and started his career working alongside Nipsey Hustle on the Marathon OG Campaign. Immensely successful now, Jay's career had a rocky start. "After being released from prison ten years ago, I realized I needed to get serious about my life," states Jay. "I have a son. It was time to step up and provide for him."
Jay's raw truth, life, and talent were a perfect fit for the music industry, and he truly enjoys the experimentation rap affords him. "​Rap has gone through a substantial revolution over the years. What started in NYC basements has exploded into mainstream entertainment," explains Jay. "In rap music, you've got old school, jazz rap, rap-rock, gangsta rap, to crunk, and all are indicative to the areas they were born in." While rap has many subgenres, they all circle back to similar sounds and beats. Jay explains further, "particular rap styles are all about influence allowing for cross-over."
"​Old school started as a way for our community to break barriers which naturally evolved into the more graphic gangsta rap detailing life on the streets," says Jay. "As it became more mainstream, we see rap evolve into crunk born in the South, which set in motion the trap music so popular now. One of the most significant offshoots has been rap-rock, where you see two completely different styles of music inspired to blend and create something totally different.
T​he most influential thing about rap is that it doesn't seem to die out throughout the years. If anything, it only gets more popular and powerful. "Rap is certainly not going anywhere," states Jay. "As artists evolve and speak their truth, it will continue to disrupt the music scene." Jay understands this better than most working with cutting-edge talent who aren't afraid of change.
Check Out Jay Payd New Single 20,000 Dollars All 20's