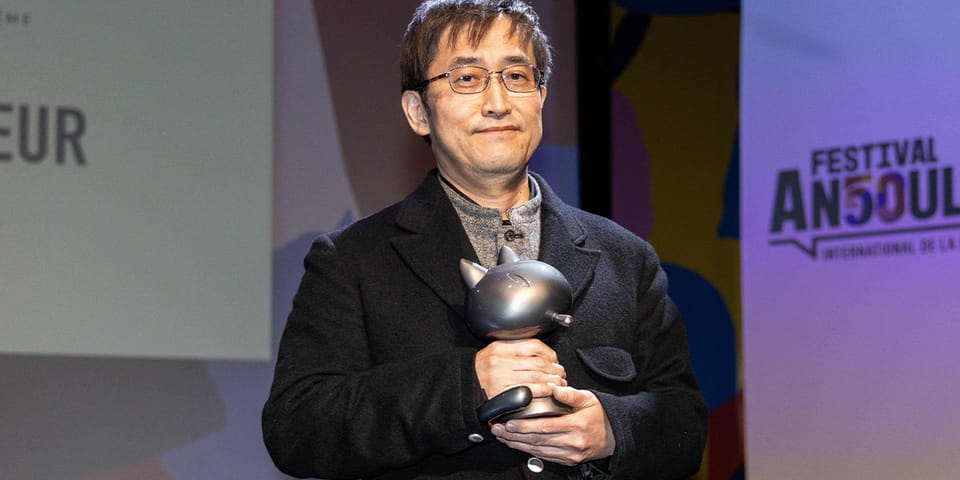 Junji Ito's Bloodsucking Darkness (also known as Blood Slurping Darkness/The Dark Drinks Blood) manga is receiving a live-action adaptation from Fangoria Studios.
According to reports, the project is billed as a feature film and will be written and executive produced by The Haunting of Hill House, Midnight Mass and oculus writer Jeff Howard. Bloodsucking Darkness marks the first of three titles the studio will be adapting from Smashed: Junji Ito Story Collection, and follows the story of a girl named Nami who develops an eating disorder after the demise of a relationship and begins to dream of blood raining on her. A boy by the name of Kazuya Tani attempts to befriend her and encourages her to regain her weight, but she brushes him off the first time. Upon their second encounter, Kazuya is now extremely thin, and he shows her his sinister secret in an attempt to win her over.
"Fangoria Studios is going to adapt my manga! I'm so excited to see how it will turn out," Ito, who is also on board as a producer, said in a statement. "I hope I get to see the trailer in my dreams tonight."
"When I found out a live action Junji Ito adaptation was going to happen, I chased after it with everything I had, because I just couldn't live with anyone else getting there before me," added Howard. "The combination of fear and feelings is where I always want to be."
Tara Ansley, Armen Aghaeian, Abhi Goel, Yasu Kutami and Tsubasa Yamaguchi will also produce for Fangoria Studiosand Amuse Group USA, while Phil Wurtzel, Kevin Nicklaus, Ryan Lewis and Joe Riley will be additional executive producers. A director and cast are yet to be announced.
Stay tuned for an official trailer and release date.
Elsewhere in entertainment, Lucasfilm has announced three new live-action Star Wars films.