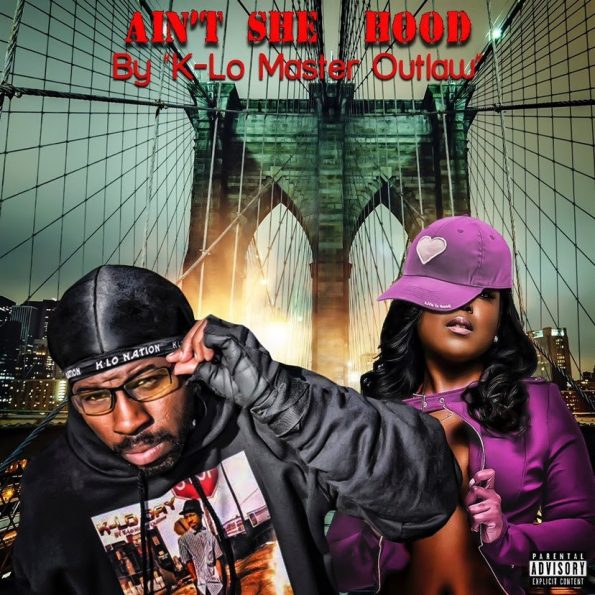 American rapper-songwriter K-Lo Master Outlaw just dropped his brand new track, a flawless production titled "Ain't She Hood." Fun, groovy, and uplifting, "Ain't She Hood" well reflects K-Lo Master Outlaw's strong rapping skills, thanks to his unique blend of catchy melodies and trap incorporated tones. 
Inspired by his friend Karla Padron, K-Lo imagined a joint that would pay tribute to her unique style, how she dressed, as well as to her fearless attitude. "Ain't She Hood" is the perfect summer track that will make audiences dance till sunrise. 
One of the most creative rappers of his generation, K-Lo Master Outlaw has released over 900 tracks and 15 albums throughout his career, and collaborated with artists such as Layzie Bone from Bone Thugs N Harmony on the track "Bet She Wit It" off  Freedom Of Expression, Vol.9.
K-Lo Master outlaw continues proving the vivid creativity and impressive ambition he's always demonstrated since the beginning of his career with the release of "Ain't She Hood", while entering the biggest era of his journey in Hip-Hop. 
His unique aesthetics and unclassified genre, incorporating powerful melodies and trendy lyrics, while sharing his life experiences, are some of the elements that explain his resounding success and rapidly growing following base.