Kansah, a multi-talented rapper, has embarked on a musical odyssey that has left audiences in awe of his undeniable charisma. Over the years, he has honed his craft, and with a solid 16 years of writing and rapping experience, Kansah stands as a seasoned artist with an innate ability to create hit music. His pursuit of a trailblazing musical career knows no boundaries, as he fearlessly borrows elements from various genres, including hip hop, rap, afrobeats, R&B, rock, pop, and more, to create a dynamic sound that is uniquely his own.
At the pinnacle of his creative expression lies "26.08 (Do Me Je Je)," a spellbinding single that exemplifies Kansah's insatiable appetite for pushing artistic boundaries. Featuring the internationally acclaimed Nigerian singer Singah, this collaboration has resulted in an anthem that resonates deeply with listeners, evoking a range of emotions. Singah's sweet-sounding and mellifluous vocals, combined with Kansah's attention-grabbing performance and wise perspectives, create a truly mesmerizing experience.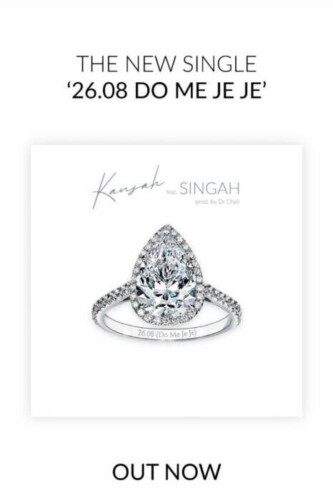 Kansah's unmatched way with words and confident aura highlight his lyrical virtuosity, positioning him as the next big thing in rap music. His dedication to sharpening his skills and cadence is evident, and it is clear that he is ready to take the industry by storm.
Already receiving favorable reviews from the music press, "26.08 (Do Me Je Je)" has become a sensation, garnering significant stream numbers on popular platforms like Spotify and Apple Music. This enthralling collaboration is an authentic masterpiece that deserves to be heard. Click the attached link to experience the genuine magic of Kansah's music and keep up with his vibrant vibe by following him on Instagram.
© 2023, AMMPRO. All rights reserved.