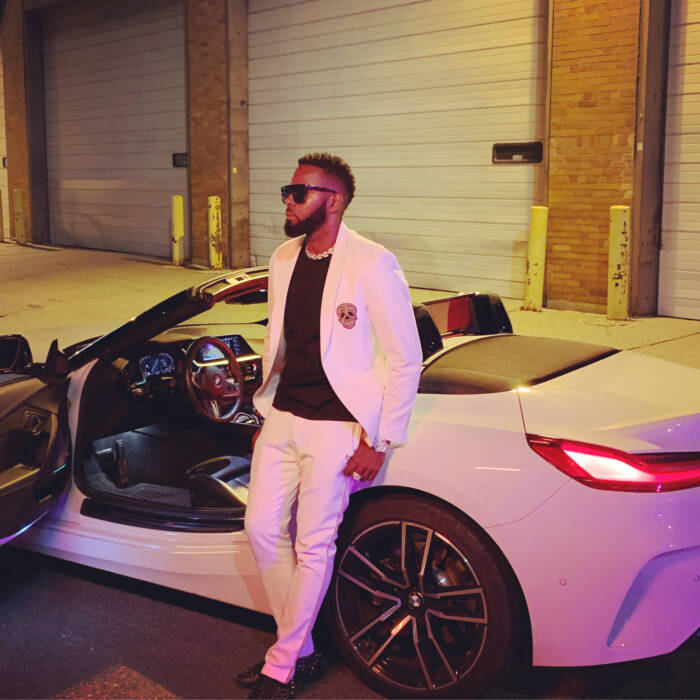 Kasey Marcelle introduces you to Planet Brooklyn with his smooth looks and vocals, yet gritty delivery. Quickly becoming the sound of the NYC streets, it's no wonder people are tuning in. He is from Bedford-Stuyvesant, commonly known as Bed-Stuy, Brooklyn in the Brevoort projects. Where there is plenty of history as that is also where Fabulous is from. Along with Biggie and Jay-Z establishing themselves there. It's like talent in the water there because the talent coming from there is something special.
He has been doing music since a youngster. Stating, "One of the few memories my mom said she has of me as baby to me when I came to her knees and she expected me to say my first words, but I started singing a melody she recognized from the radio and I sounded just like it. She knew right then what it destined me to do." Growing up being a NYC artist, born and raised, seeing there are so many people in the area fighting for their spotlight, it is sometimes easy to get overlooked. He finally believed in himself enough to record. Resulting in people hearing and liking what they heard in his music. Along with being able to connect with people that know Fabulous's along with considering he is always supporting talented new artists, gave an advantage.
Learning the ways of the industry, there has been a lot he has had to overcome. Such as the way of the streets, he has been a hustler all his life, so he was used to certain lifestyle. Therefore, letting go of certain behaviors, desires, and unhealthy thought patterns was the hardest because there are certain things you just cannot do. He works independently. Stating, "the old business model of a record label making you a star is long gone. I think artists realized that before the labels did and that's what messed the game up for them, which is good for us."
His belief being that music is a vibration that depends on a person's vibes it seems his inspiration being mostly Marvin Gaye. In his words, "If I could ask the vocal God for a man's talent, range, knowledge of music, confidence, and star power, it would be his. Not to mention Marvin had the ladies." Definitely seems like that last part is a great bonus. Also showing his interest in working with Drake in his career. Not because he comes with almost money-back guarantee, but because of his astonishing talent. Showing interest in his near scary versatility along with desire to mimic the fluidness of his music.
He has many achievements, one major being the forming the PentagramMusicGroupLLC, serving as not only his platform to reach the world, but his way of providing a platform for the tons of talented people he knows are all looking for a way out. Recently releasing an EP on October 2, 2020 titled "iamKaseyMarcelle." It is a six-song project, also his way of introducing himself to a larger audience, such as the rest of the world. The EP is about growth through struggle. It sets the tracks up the way they are so you can journey with him through his love affair with music. 
At the moment, the EP is doing well on all music streaming platforms such as Spotify, Apple Music and Tidal. He describes a day in the shoes of Kasey Marcelle as "ALL HUSTLE, NO HANDOUTS… ALL GAS, NO BRAKES!" He would like his audience and fans to know, he is just like them. All his peers know him to be like that. Stating, "I'm so city and so street that when people meet me they're surprised that I'm so real vs my artist image. Being from Brooklyn, from NY period comes with a certain tastemaking authority that you can't fake. That translates into a confidence that's real and people can feel."
Connect:
https://www.instagram.com/iamkaseymarcelle/