International Nova and Cristina Ferreira exchange vows in a romantic Atlanta wedding with family and friends
Love was in the air on June 18th in Atlanta as Latin singer International Nova married the love of his real estate agent, Cristina Ferreira. The couple's wedding took place in the T.B. Reflection Room, a stunning venue famous for its all-white decor, situated in the heart of the city.
The ceremony was a beautiful and romantic affair, with the couple surrounded by their loved ones. Ferreira looked stunning in a mermaid-style bridal gown with a long veil, while Nova looked equally handsome in a white suit paired with pink loafers. The room was decorated with elegant touches such as white roses, hanging crystals and plenty of candles, all contributing to the magical atmosphere of the ceremony.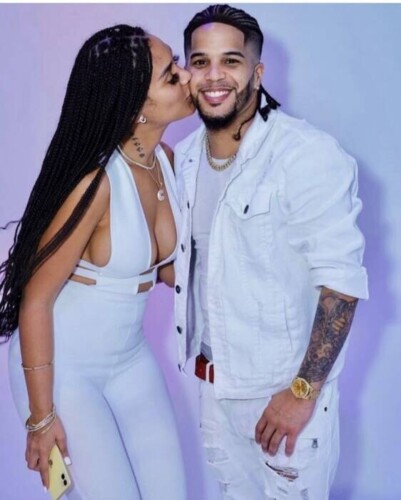 International Nova is a multi-talented artist who has picked up critical acclaim during his time as a singer, actor, model and songwriter. Originally from the Bronx, he is now based in Atlanta, where he has been working on a number of solo projects, including his hit singles "Pa Mi," "Dime," "Controla" and "DALÉ." His fans have long admired his talents as a performer, as well as his commitment to his craft.
Ferreira is a successful real estate agent, who has made a name for herself in the real estate industry in Atlanta. She took to Instagram to share her love for her partner, using the platform to express her gratitude for the start of their new life together. The couple received many messages from their fans, congratulating them on their special day and wishing them well for the future.
The wedding was a true celebration of love and happiness, and we at home can only imagine how fantastic the day must have been for the couple, their family and their guests. As they begin their new life together, we extend our warmest congratulations, as well as our very best wishes for a long and happy future together.
You can follow them on social media at @internationalnova and @thelux.realtor
© 2023, Logan. All rights reserved.