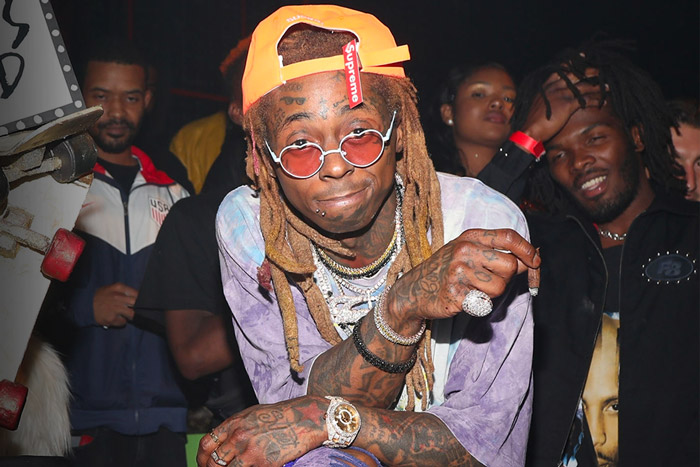 Lil Wayne is easily in a lot of people's Top 5 list. But who's on Weezy's list?
Recently, the Young Money icon made guest appearance on DJ Khaled's "The First One" podcast (via Amazon Music). At some point during the 45-minute sit-down, Weezy started naming his favorite rappers of all time.
Kicking off his list are two Brooklynites who are undeniably Hip Hop heavyweights and legends – Jay Z and The Notorious BIG. Wayne also gave Noreaga a nod sharing that he was the "hugest N.O.R.E. fan." He then went on to give Cam'ron his props, and closed out his list with Missy Elliot!
Weezy credited Missy for being one of his biggest influences – revealing that she inspired records like "Block Burner" and "Tha Block is Hot."
You never know who you may inspire in life or in what way…This is a list of those who must of impacted Lil Wayne in some way for different reasons Creating his own Masterpieces & becoming LEGENDARY🙌🏾I'm so HUMBLED💜 https://t.co/BmbR78AR5C

— Missy Elliott (@MissyElliott) October 17, 2020