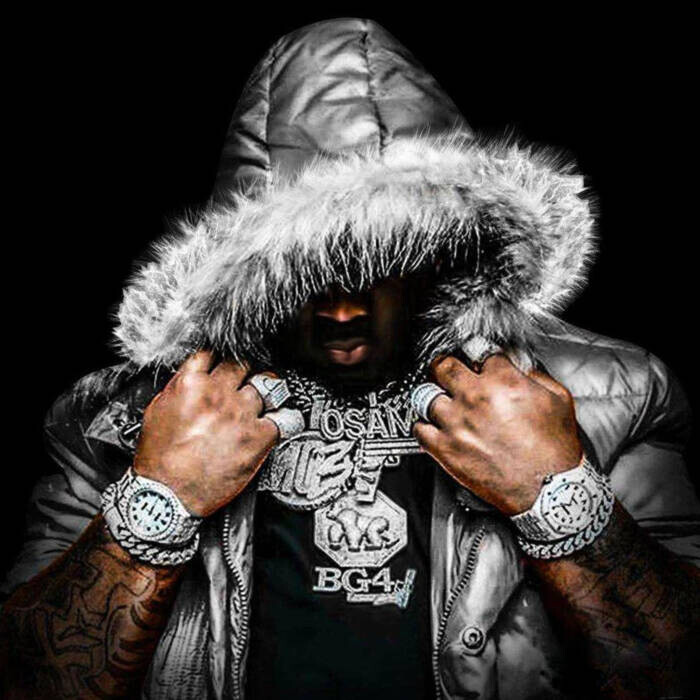 Combining soulful singing with rapidfire rhymes, Mo3 was a singular talent and a towering figure in the Dallas rap scene. Today, H$M Music and EMPIRE share Shottaz 4Eva, the first album released since Mo's untimely passing in November 2020. The new album is the fourth in Mo's Shottaz series of projects, a series which helped him establish himself as a vital street rap voice in Texas and beyond.
Spanning 12 tracks, the new album is a showcase for the late artist's songcraft, offering motivational anthems like the Splurge-produced "Out The Gym," tough-talking street singles like "Mob" ft. Foogiano, and heartfelt examinations of life on the street like recent single "Outside" ft. OG Bobby Billions, currently listed in the Top 20 of Audiomack's Top Songs chart. Shottaz 4Eva features appearances from some of street rap's most respected voices, including Mo's frequent collaborator Boosie Badazz, Kevin Gates, and YFN Lucci.
Shottaz 4Eva is the sequel Mo's breakout 2018 tape Shottaz 3.0, home to his signature hit "Everybody," which has over 100 million streams across platforms. The album continues Mo's strong run of storytelling and emotional honesty that he displayed in last year's Badazz Mo3, a full length collaboration with Boosie,and 2019's Osama. With production from Splurge, Rob Stoval, Finesse Tha God, and more, Shottaz 4Eva is available everywhere via H$M Music/EMPIRE.
Though Mo3 is no longer with us, his legacy lives on in everybody who's been moved by his music. The late artist's family and team will continue to release music that he was able to record before his untimely passing. For now, honor the legacy of Mo3 by streaming Shottaz 4Eva–instead of dwelling on his loss, appreciate all he was able to give during his too brief lifetime.
Buy/Stream Shottaz 4Eva: https://music.empi.re/shottaz4eva
Shottaz 4Eva tracklist:
1. They Can't (prod. by Splurge)
2. Outside (Mo3 & OG Bobby Billions) (prod. by DeeMarc)
3. Out The Gym (prod. by Splurge)
4. By The River (ft. Boosie Badazz) (prod. by Kiese on the Track)
5. Thought I Knew (prod. by HoodwithAnotha1)
6. Money Mya (ft. Boosie Badazz) (prod. by HoodwithAnotha1)
7. Lit (ft. YFN Lucci) (prod. by Rob Stoval)
8. Mob (ft. Foogiano) (prod. by Rob Stoval)
9. Broken Love (Mo3 & Kevin Gates) (prod. by Rob Stoval)
10. Oh Yeah (ft. Tre Dae) (prod. by Benjamin "BNYX" Saint Fort)
11. I Wanna Kno (prod. by Finesse Tha God)
12. Keep Faith (prod. by Splurge)
instagram | spotify | youtube