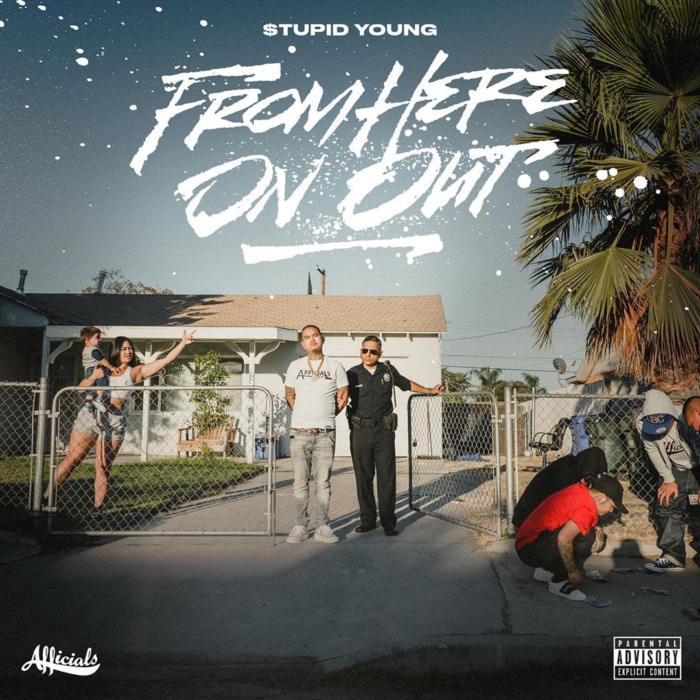 Bringing a unique perspective to SoCal street rap, Cambodian-American rapper $tupid Young is one of his region's sharpest songwriters. The Long Beach native built a large local following with his mixtapes, but on his debut album From Here On Out, released today, Young digs deep to reveal the origins of his unlikely rise. 
Packed with instrumentals fit for a top-down ride down the 405 from L.A. to Long Beach (from the likes of Callan, Steelz, Cypress Moreno, and more), the album sketches out a loose narrative of Young's progression from angry upstart to respected community leader and father. Key tracks include the Blueface-featuring "Suppose To," which finds Young embracing the luxurious life he always knew he'd lead, and the unexpected cross-regional collab "I Can't Change" ft. NoCap, underscoring the rapper's desire to stay grounded and remember where he came from amidst his rising success. 
$tupid Young built a huge following on the West Coast and beyond without any co-signs or affiliations, garnering over 140 million Youtube views, and over 80 million combined streams on Apple and Spotify. An unlikely success due to his heritage and his rough upbringing, $tupid Young embodies the underdog spirit, and his songs tell the story of a young man willing himself to succeed through hard work and dedication. He's perhaps best known for the street hit "Mando" ft. Mozzy, which has over 45 million YouTube views. With From Here On Out, Young lets the rap game know it's his time to shine.