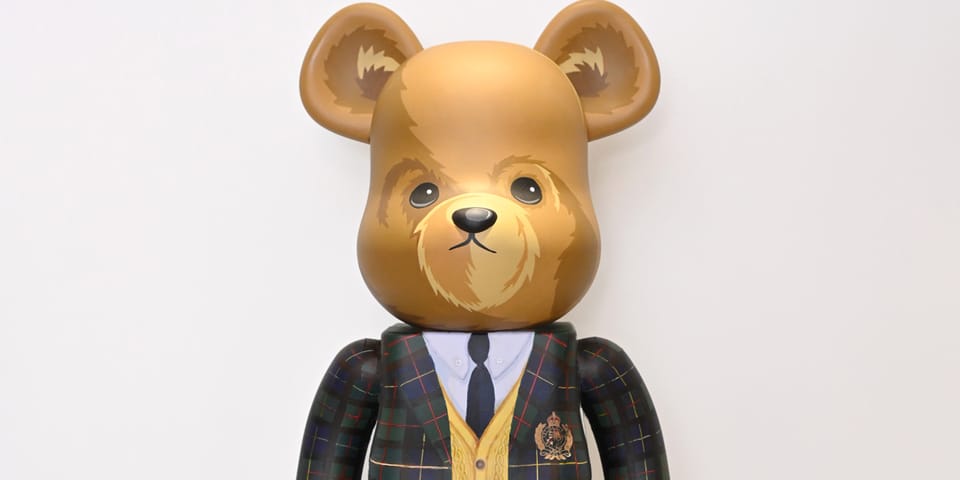 Considering Medicom Toy's expansive history of collaboration with its iconic [email protected] line, it's easy to lose track of its countless projects with artists, brands and franchises. For fans of the series, its World Wide Tour 3 has been running since 2021 — hosting the work of 100 top creators from across the world. The first stop outside of Japan lands at Artelli in Hong Kong where a collaborative Ralph Lauren project is on display.
Recreating the classic Polo Bear in [email protected] form, its timeless style has been reimagined on the toy. Medicom Toy and Ralph Lauren's shared love for bears is celebrated with the Polo Bear bearing a signature Polo plaid blazer with green and blue checks backed by black, red and gold linework. Engraved brass buttons also make an appearance as a golden Polo badge shines at its chest. Additional outfit elements include a cashmere coat in yellow, button-down oxford shirt, knitted silk tie, old blue jeans and a saddle leather belt.
As of now, no release information regarding Ralph Lauren's Polo Bear [email protected] has been disclosed. It is currently on display in 1000% form at Artelli alongside an extensive list of collaborative projects. General admission tickets are priced at $120 HKD (approx. $15 USD) and the exhibition runs until May 10.
In case you missed it, Disney is offering personalized Tron figures with holographic faces at Walt Disney World Resort.