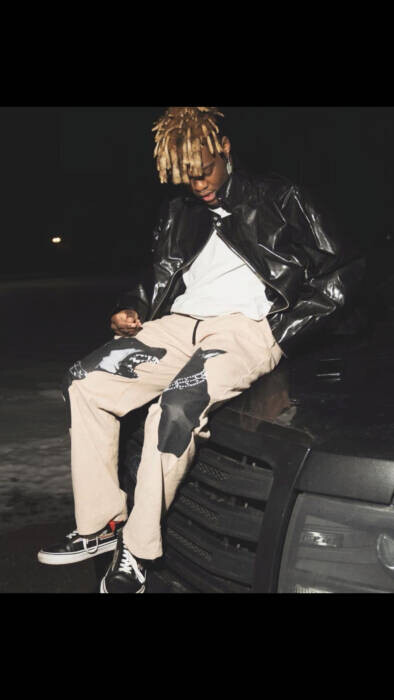 Meet Bamby H20! A Long Island Based Multi-Talented artist and creator that recently made headlines for newest single along with its music video– entitled OVER IT. Bamby H20, who is originally from South Carolina, first premiered both the record and its futuristic style music video for OVER IT on the same day- November 27, 2020 and within the first 2 weeks OVER IT went viral on YouTUBE by hauling in 180k views. By the following month OVER IT had reached 375k – doubling his views and growing his fan base. Currently OVER IT tops the charts at almost 500k views while the numbers are still on the rise.
What's his secret to success you ask?
"When I'm in the studio creating- I do what feels right and make music for the fans that have been so loyal to me from day 1 who REALLY get me. I never switch up who I am as an ARTIST yet I always stay unpredictable as a creator."
OVER IT! Available everywhere now: https://msha.ke/overitbambyh2o/
OVER IT has been played on some of biggest radio stations on both the East and West Coasts with the legendary DJ Whoo Kid being the very first to ever break OVER IT on the radio during his Sirius XM's -Shade 45 show. WATCH THE MUSIC VIDEO BELOW!
During his music career Bamby has graced the stages headlining several music festivals and concerts across the U.S. In 2020 he performed at the MTV PRE VMA's where he had crowd going crazy and the industry buzzing over who the new kid on the block was. Bamby also worked on a Bee Roll Campaign for the Pre-Vma's during the same show. He went on to perform 3 different shows in Canada that fall and recalls his 2019 South Carolina ALL City tour as one his most viral experiences to date. He has performed at Iconic NYC night clubs such as 1 Oak, UP and Down, Greenhouse and even at a Private star studded VIP event for Snoop Dog.
Bamby H20 is currently signed to Run it Up Recordings where he credits the CEO of Run it Up – Scott Stylin'–also his manager for pushing his musical success in the right direction while bringing his artist visions to life. Run it Up Recordings is currently one of NYC's Biggest Growing Record Labels where CEO Scott gives credit to his relentless team that makes it all happen.
On Bamby – "Bamby is one of the most humble and kindest artists we have ever met. For a man with his artistic talent he is so grounded and genuine. Bamby is the type of person that will never forget where he came from and how hard he had to work to get where he is today"- CEO of Run it Up Recordings Scott Stylin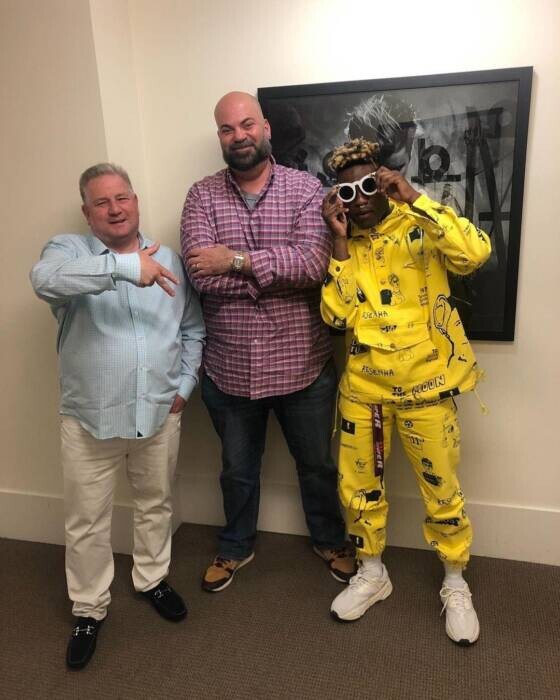 Bamby H20 is currently working on his EP which is expected to come later this summer where he says we will just have to stay tuned to find out how different and unpredictable he is.
Bamby is a jack of all trades- he can play almost every instrument you hand him but he says his first love is really playing the guitar. He is also a song writer and pens all of his own music, however Bamby says some of his biggest hits where created without any planning. Bamby says "some of my best work comes from not planning. Just feeling inspired by something or someone – I can step into the booth with no pen no paper- I and just create right then and there off the top of my head based on what I am feeling. Real shit."
Bamby also says he has a solid close knit supportive team that pushes him:@runituprecordings @runituprobbi @spectresounds @djwhookid @leekdolla_nof @doublethatup
@bonvivantmusicgroup
Stay up to Date with Bamby H20 on Social Media and for all Inquiries:
YouTube: – CLICK TO SUBSCRIBE! https://www.youtube.com/channel/UC0m519UqhuCn6TXpcL5j1qg
Booking/Press/ Media/ Business Inquiries: [email protected]
IG: https://www.instagram.com/bambyh2o/​
TIK TOK: https://www.tiktok.com/@bambyfr?lang=en​
Twitter: https://twitter.com/bambyh2o​
Facebook: https://www.facebook.com/bambyh2o/​
Run it Up Recordings: https://instagram.com/runituprecordings?igshid=sliggryul1c7
CEO/ Manager: https://instagram.com/scottystylin?igshid=vaioa3bfk2ih
Pics/ Video Links: