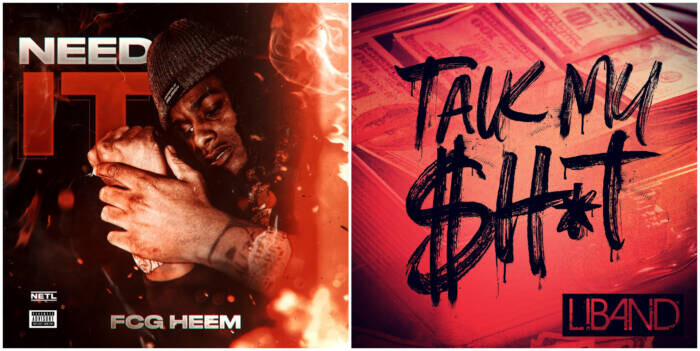 Emerging from different depths of the South, FCG Heem and LiBand are two of the most unique rising voices in melodic street rap. Today each of the Republic Record's signees drop new singles to further their domination into 2021. While FCG Heem unleashes another motivational banger, LiBand aggressively pours his confidence all over the beat.
FCG Heem
"Need It" Listen Here: https://FCGHeem.lnk.to/NeedItPR
Watch video:  https://FCGHeem.lnk.to/NeedItVideo 
Making waves out of Broward County, FL FCG Heem release his new single "Need It." On the track, a staccato bass line punctures the airy beat as the rapper darts past his competition with his signature strain of motivational street melodies. The rattling production highlights his rapid cadence as it crashes into the hook, "I'm racin' to that money 'cuz I need it."
LiBand
"Talk My Shit"Listen Here: https://LiBand.lnk.to/TMSPR
17-year-old Shreveport, LA rapper LiBand releases his new single "Talk My Shit." Ready to flex from the first bar, the rising Louisiana star confidently bodies a beat laced with skittering 808s and whistling flute. He bobs and weaves through the production with tightly woven rhymes and asserts himself as an unapologetically confident and charismatic voice.